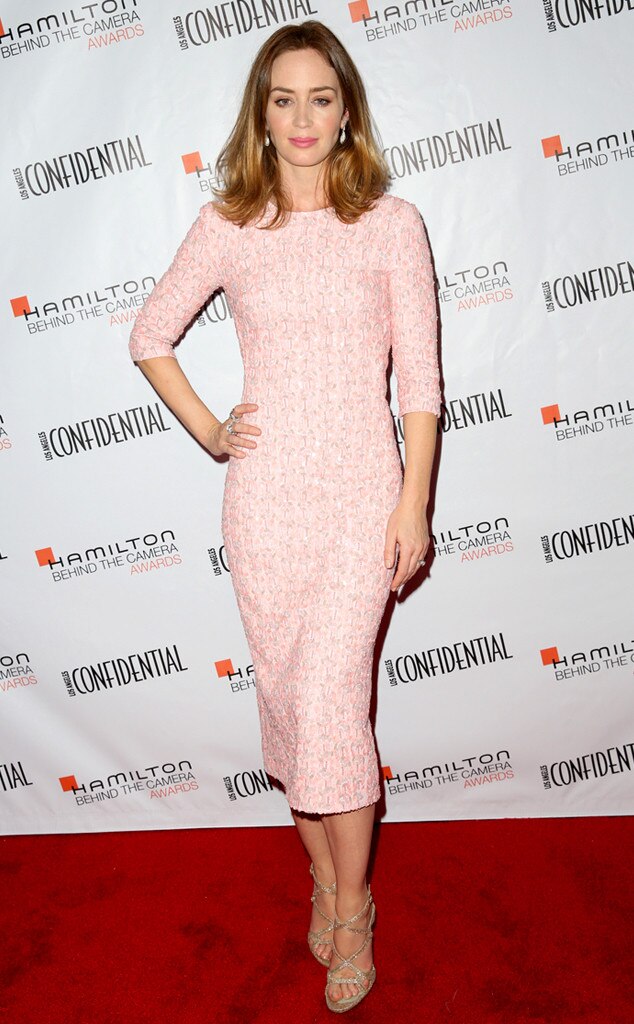 Chelsea Lauren/Getty Images for LA Confidential
Imagine the irony—Emily Blunt takes on the role of a woman who desperately wants to have a baby but can't in Into the Woods, then finds out she's actually pregnant in real life right before filming.
While it was surely happy news for the actress and hubby John Krasinski, it also meant that she would have to work with the crew of the highly anticipated Disney musical (in theaters this Christmas) to try and conceal her growing baby bump.
Well, they did it, and now she and co-star Meryl Streep reveal how.
"That was pretty funny," Streep told Disney twenty-three, the publication of Disney's official fan club D23. "They were constantly putting James Corden [the Baker] in front of her belly, raising her apron higher and higher."