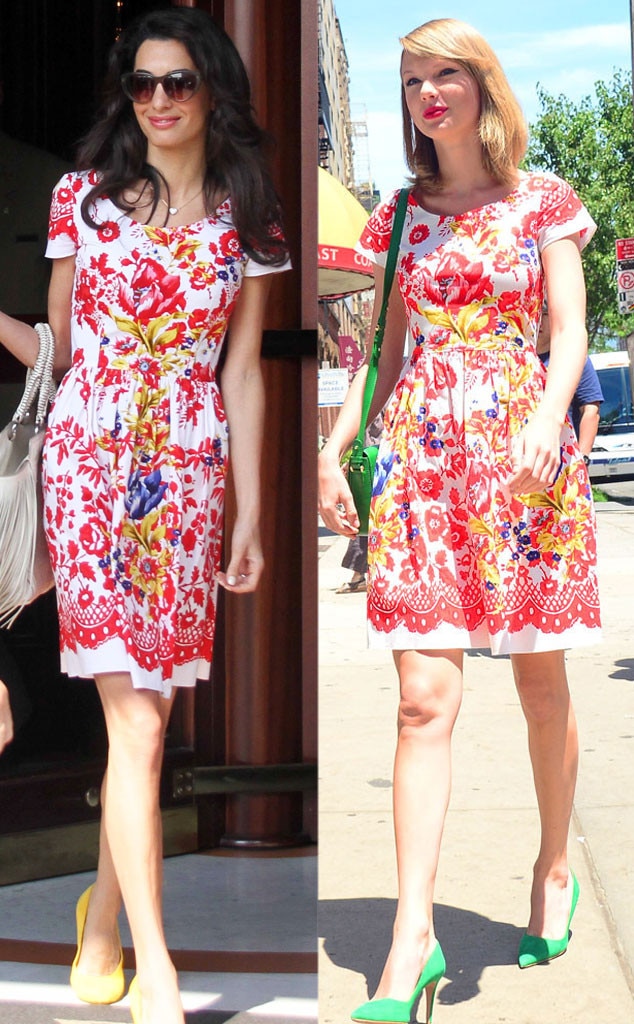 Splash News, Raymond Hall/GC Images
It's time for a major fashion showdown, people!
We're talking a serious style crime here—celebs stepping out in identical outfits. In a world full of gorgeous gals and a finite amount of dresses and designs, it's bound to happen occasionally. And even when both stars are equally stylish, we've got to know: Who's the style victor?
Taylor Swift stepped out in a stunning floral Oscar de la Renta frock this summer, only to have Amal Clooney slip into the same dainty dress soon after. Even Kim Kardashian's experienced a style showdown or two, with Shay Mitchell's very similar lacy crop top ensemble ranking chiefly amongst them.
And the list doesn't end there—we've got even more fashion face-offs for you. So what are you waiting for? Vote now for who wore it better!