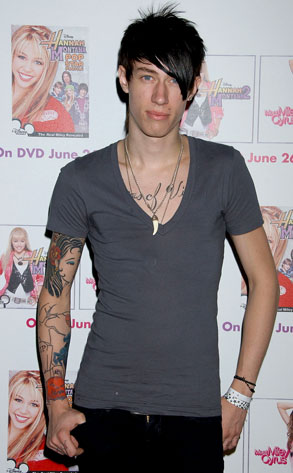 Gregg DeGuire/WireImage.com
Think the Cyrus family is scandalized by Miley's bare back? That's nothing. Take a look at this video of Miley's half brother Trace Cyrus. The kid looks like he took a nasty spill at a paint-and-metal-spike shop and hasn't recovered since.

Weird thing is, he bears a striking resemblance to his half sister, if you look past the tats and facial piercings. He's even a musician (albeit for a band you've never heard of, Metro Station).

But we love that Smiley Miley has a black-sheep brother. Maybe they could get in an act together. You know, Hannah Montana and Tommy Tennessee. She could teach him how to get in touch with his spunky inner child, and he could teach her...um, how to shoplift from Hot Topic.