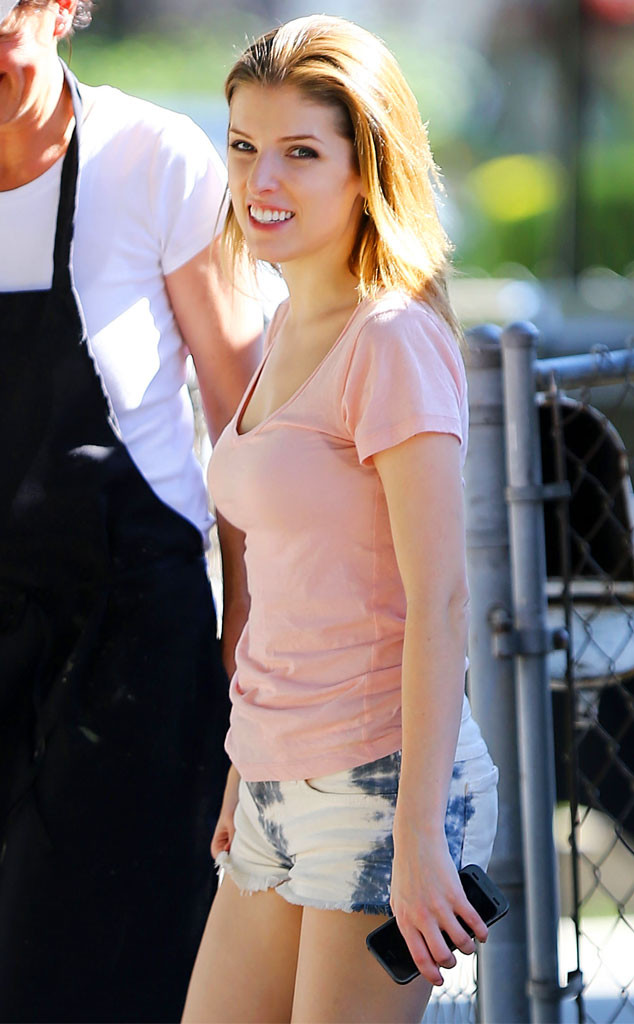 Splash News
Anna Kendrick recently made a comment insinuating she wasn't exactly the bella of the ball back in her schoolgirl days.
As the Pitch Perfect 2 star told Marie Claire's December issue, the "most common thing I get is, 'Am I the only one who doesn't think that Anna Kendrick is pretty?"
"And you're like, 'No, you're not the only one,'" she responded. "Arguably, all the boys in my high school agree with you."
Their loss! Still, Ms. Kendrick isn't the first stunning star who claims to have had an ugly duckling era in the past. In 2014's Little Black Book, the late Brittany Murphy's character touches on this recurring theme, grumbling, "Why do supermodels say how ugly they were when they were young? Is it because they want us to know they suffered? Do they think that it makes them more deserving? That we'll forgive them their bounty? Note to supermodels: None of us believe you."