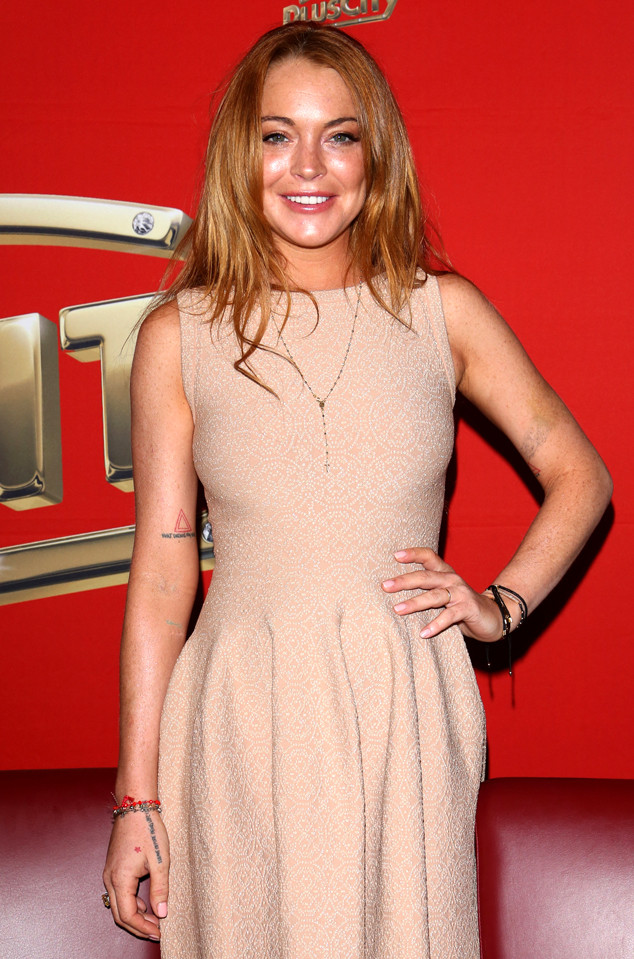 POL/Splash News
Keep up the good work, Lindsay Lohan!
A judge has ended the actress' probation in a necklace theft case. He said she appears to be doing well and plans to complete her community service and counseling requirements in another criminal matter.
During Thursday's hearing, Los Angeles Superior Court Judge James R. Dabney said Lohan had received favorable reports from her counselor and an agency in London that works with neglected children and disabled people. Lohan is performing community service there while starring in the play Speed-the-Plow.
The judge Lohan has "picked up the pace" recently while doing community service in London. Dabney added that the actress has completed 102 hours of her 240-hour community service sentence so far.
"The judge was pleased, the prosecutors were pleased and of course I'm pleased that Lindsay's doing well on probation, with her career, and generally with her life," Lohan's attorney, Shawn Holley, said.
Lohan did not attend the hearing. Dabney set a Jan. 28 hearing to get a progress update.