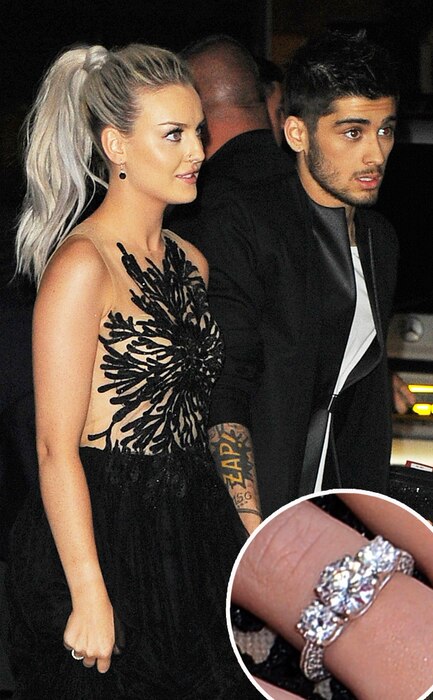 Ben Eade/GoffPhotos.com/Dave J Hogan/Getty Images
When is the best wedding ever happening?!
One Direction member Zayn Malik appeared on BBC Breakfast this week where he was asked about his highly publicized engagement.
Despite putting a ring on girlfriend Perrie Edwards' finger back in August 2013, the twosome has yet to plan their romantic day.
"We haven't really thought about the wedding side of things yet, or how we're going to do it," he shared. "We're just kind of engaged. We just haven't had time to organize things like that."
In his defense, Malik is only 21, an age where getting married doesn't exactly have to be done tomorrow.