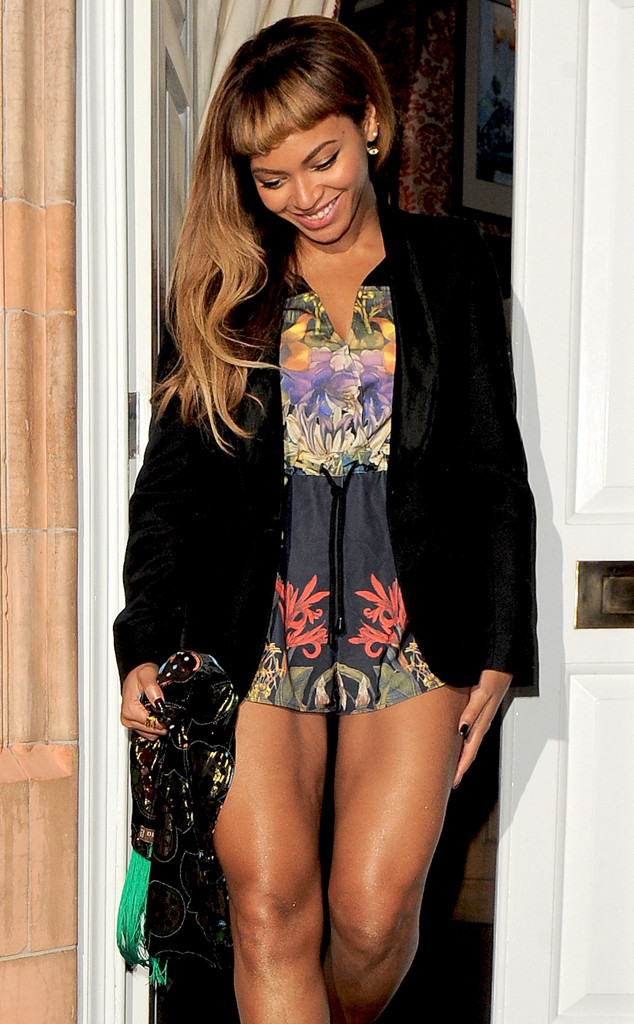 KP Pictures / Splash News
Can you picture Adele, Beyoncé and Jay-Z all in the same room?!
It happened Friday night when the talented names in music stepped out on the town. The trio was seen out at Harry's Bar in London for a weekend kick-off meal.
Adele looked relaxed and comfortable, rocking a barely-there make-up look. The Someone Like You singer also sported an oversized gray sweater and patterned scarf.
Beyoncé, on the other hand, went for a more dressed up look. Queen Bey was smoking hot in a floral romper and black heels. The singer also showed off those infamous new bangs to complete the look.