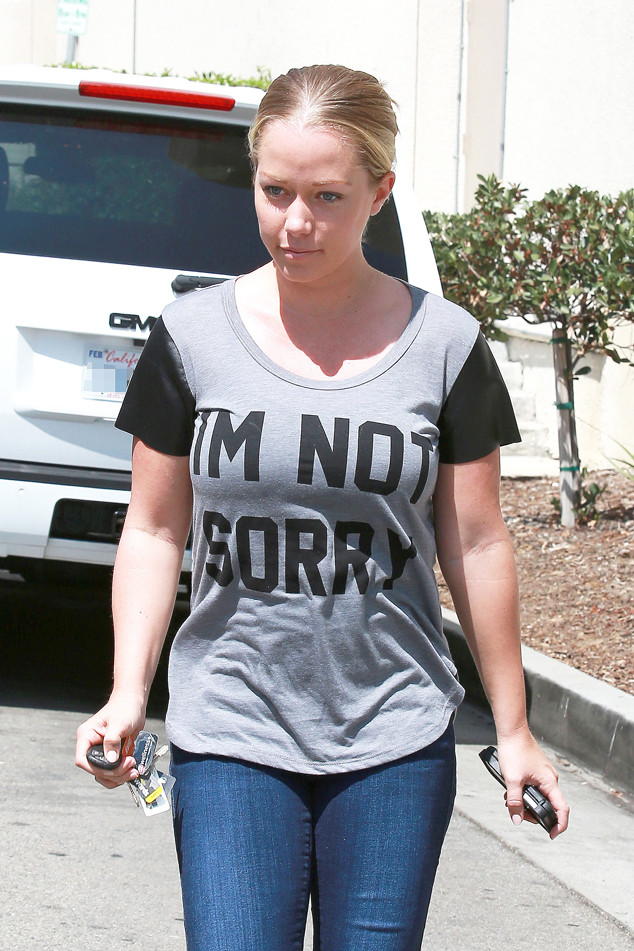 Raef-Ramirez/AKM-GSI
Unfortunately, things don't seem to be looking up for Kendra Wilkinson-Baskett.
E! News learned that the reality star is "hysterical" following the latest bombshell regarding the drama surrounding her marriage. An audio tape allegedly confirming the ongoing rumors that her husband Hank Baskett cheated on her with a transsexual woman, who is referred to as London, was leaked on the Internet—if the man on the audio is in fact Hank. E! News has not confirmed the authenticity of the recording.
"She has been hysterical. She is just trying to take it all in," a source close to the couple tells us. "Right now she is really letting everything soak in before figuring out what happens next."
Another source tells E! News that her next step may be a divorce. "She is reconsidering the divorce. It's an on-going battle. One minute she wants to do it and another she doesn't. She goes back-and-forth in her head about what marriage is supposed to be, through the good and bad, thick and thin, but in light of what has happened it has forced her once again to reevaluate everything."