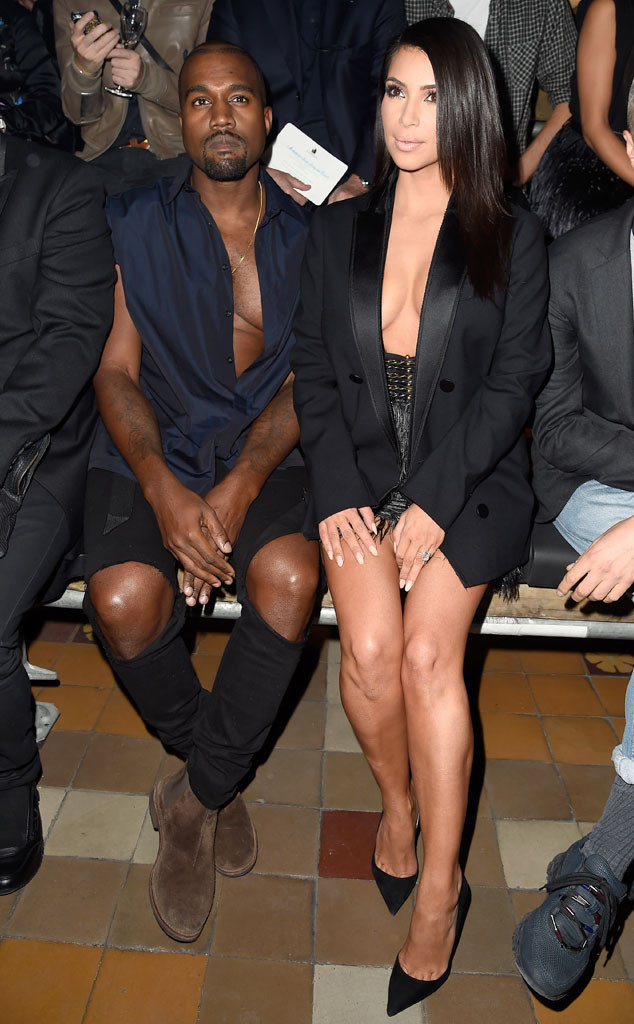 Pascal Le Segretain/Getty Images
It appears that not everyone is excited for Kim Kardashian and Kanye West to be at Fashion Week.
The famous duo were seen entering the Lanvin show in Paris several minutes late, and as they made their way to their front row seats, a few fellow fashion show-goers began booing from across the runway.
The outspoken rapper heard the reaction to their arrival and immediately walked over to confront the less-than-pleased guests.
"Alber [Elbaz] asked to see us, don't boo us," Kanye exclaimed, referring to the fashion house's head designer. "We're not late, we're not late."