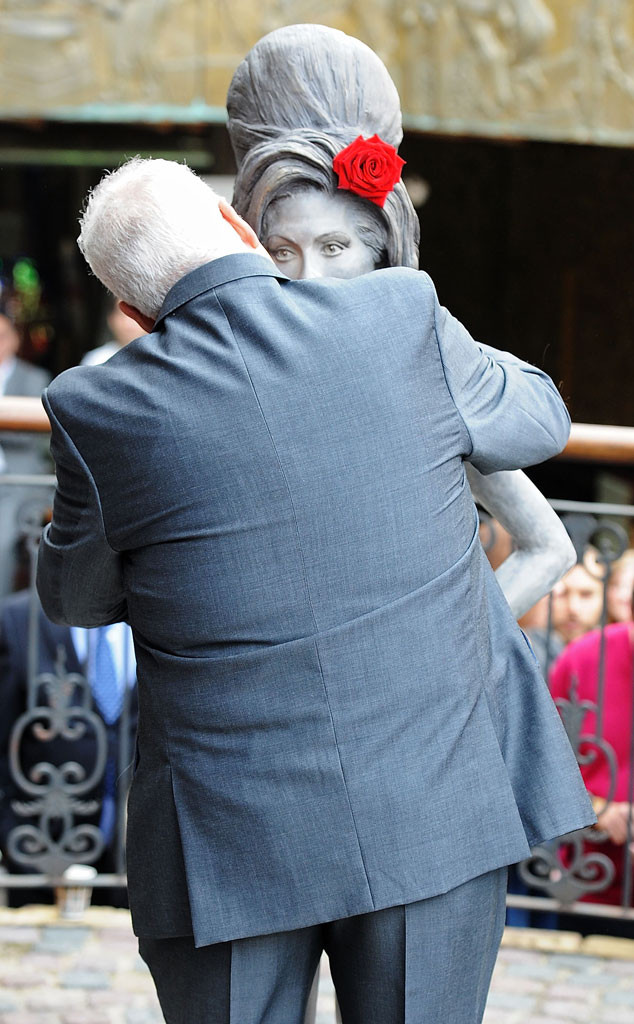 Dave Hogan/Getty Images
Amy Winehousewas honored with a bronze statue made in her likeness on Sunday, Sept. 14, on what would have been the Grammy-winning "Rehab" singer's 31st birthday.
Her father, Mitch Winehouse, attended the public unveiling of the figure, located in his late daughter's former northern London neighborhood of Camden, with his wife and her mother, Janis Winehouse. He embraced and kissed the statue, which sports the Jewish soul singer's trademark beehive, winged eyeliner and retro-style dress as well as a Star of David necklace, in front of a cheering crowd.
"It's a day of incredibly mixed emotions, ladies and gentlemen," Mitch told reporters, according to the U.K. newspaper The Telegraph. "They don't put statues up to people that are with us anymore, so it kind reinforces the fact that physically, she's gone. But spiritually, she'll never leave us."