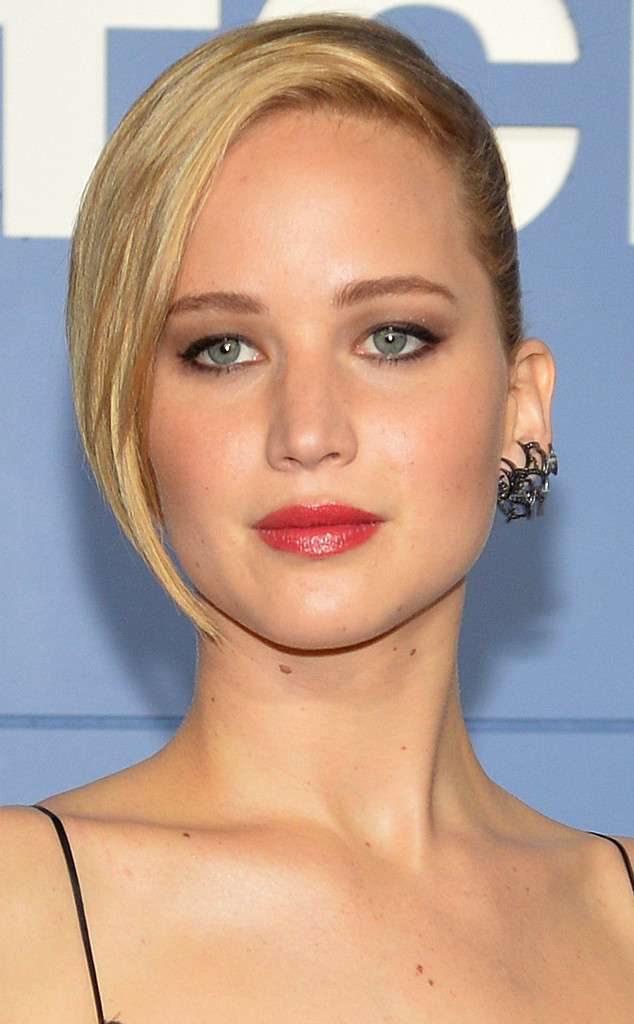 Mike Coppola/Getty Images
Sorry, hackers. Jennifer Lawrence still gets the last laugh.
Guinness World Records has announced that the Oscar winner is the highest-grossing action movie heroine of the year!
The popular Hunger Games franchise has earned more than $1.52 billion internationally, with 2013's The Hunger Games: Catching Fire raking in $854 million globally. This impressive figure also makes the sequel the highest-grossing post-apocalypse movie of the year.
Now, that's some serious girl power!
In anticipation of the Guinness World Records 2015 book, a short preview of the celebrity and entertainment record-breakers from the past year was released, and some of our other favorites also made the cut!