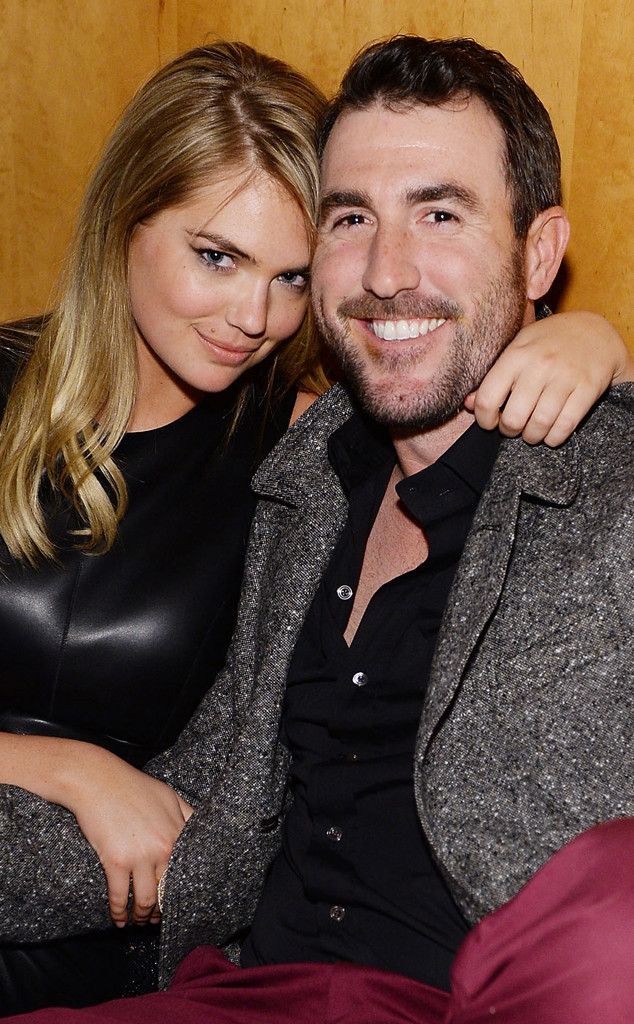 Dimitrios Kambouris/Getty Images for GQ
When Kate Upton's nude photos were leaked online, a few photos also featured her boyfriend Justin Verlander in the buff. The Detroit Tigers starting pitcher addressed their invasion of privacy Tuesday.
"I'm not going to comment on my personal life," Verlander said in the Tiger's clubhouse before his team played the Cleveland Indians. "I never have, and I never plan on it. I keep my personal life personal."
"The focus for me is on the Detroit Tigers. I don't want to take any focus away from this team and what we're trying to accomplish," Verlander said. "We're in the middle of a pennant race. We're trying to win a pennant. And all of my focus currently is on doing whatever I can to help our team win our division."
The 31-year-old athlete then said he would field reporters' questions about baseball.
However, a reporter asked Verlander, "When you go to the mound, you've got to be able to block out everything else in your life. How have you learned to do that?" He replied, "I've always been able to do that. This is my life. Baseball is my life." Asked if he'd be able to ignore the incident, he said, "You can use my quote that I said no comment, my personal life is my personal life and I'm focused on baseball."