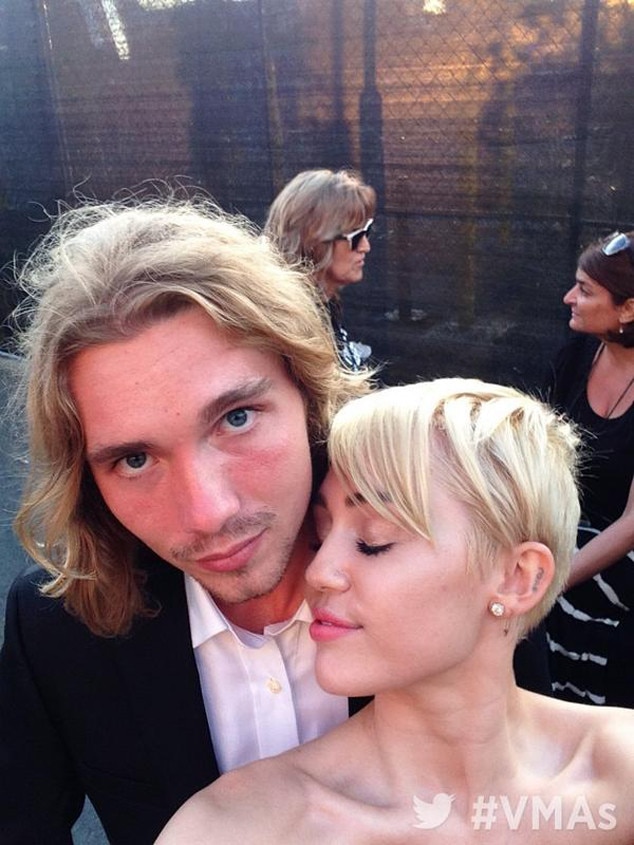 Instagram/Twitter
Despite the recent news that her 2014 MTV VMAs date currently has a warrant out for his arrest, Miley Cyrus took to Twitter to defend Jesse Helt and shed even more light on homelessness in America.
"People who are homeless have lived very hard lives. Jesse included," she wrote earlier today.
"I hope that this can be the start of a national conversation about youth homelessness and how to end it."
She then asked her over 18 million followers: "Does looking down upon the homeless help excuse their inaction?"
The singer had Helt accept her Video of the Year Award on her behalf Sunday evening, where he addressed the crowd in an emotional speech.
"My name is Jesse, and I'm accepting this award on behalf of 1.6 million runaways and homeless youth who are starving lost and scared right now," he said as Cyrus wiped tears from her cheeks.