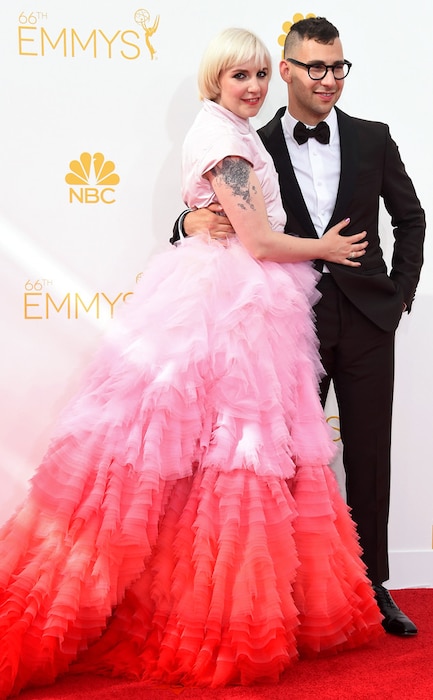 Frazer Harrison/Getty Images
Lena Dunham's boyfriend Jack Antonoff is used to the Girls star changing up her hair color and styles.
So it's no wonder the singer is digging her new platinum blond bowl cut. "He's really supportive of all my weird hair whams," Dunham told me on the Emmys red carpet. "He's been very kind about it."
But he's also been quite mischievous. "He kept doing weird tests to see if I've gotten stupider once my hair was blonde, like he was trying to get me to add quickly," Dunham said. "But I'm OK because I could never do math to begin with."