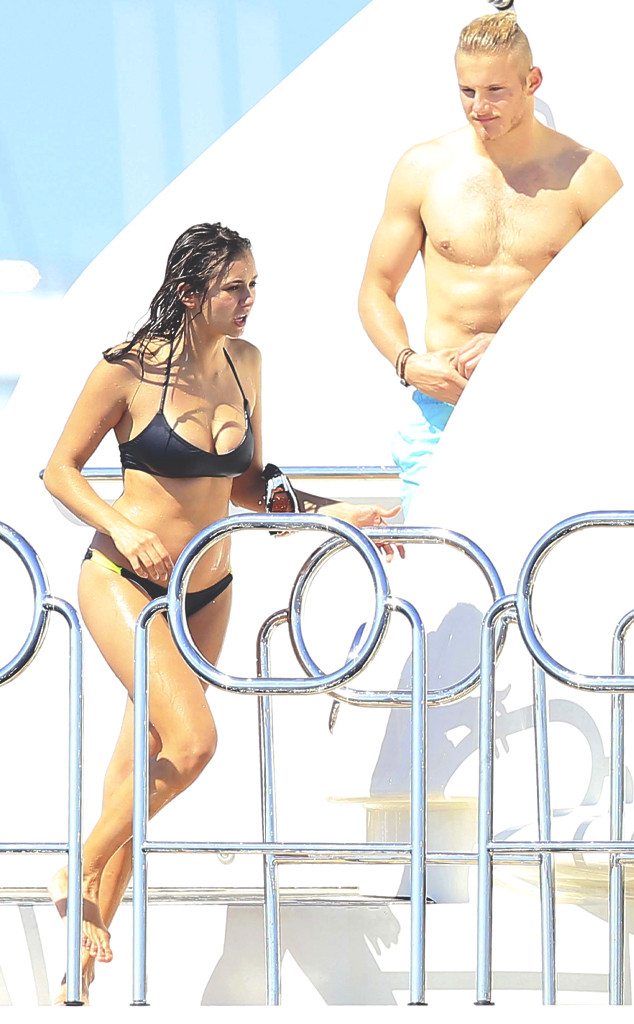 GTRES/FAMEFLYNET PICTURES
The end of summer just got a whole lot hotter!
The Vampire Diaries star Nina Dobrev spent her Friday afternoon soaking up the sun on a luxurious yacht in Ibiza, Spain.
Wearing a black two-piece bikini, the 25-year-old actress let her hair down as she jumped into the ocean water with a group of friends.
One of those pals was none other than The Hunger Games star Alexander Ludwig. Wearing blue swim trunks, the hunky actor joined Dobrev for a day in the great outdoors.
Since they're both such good-looking people, you may be thinking: Are they dating?