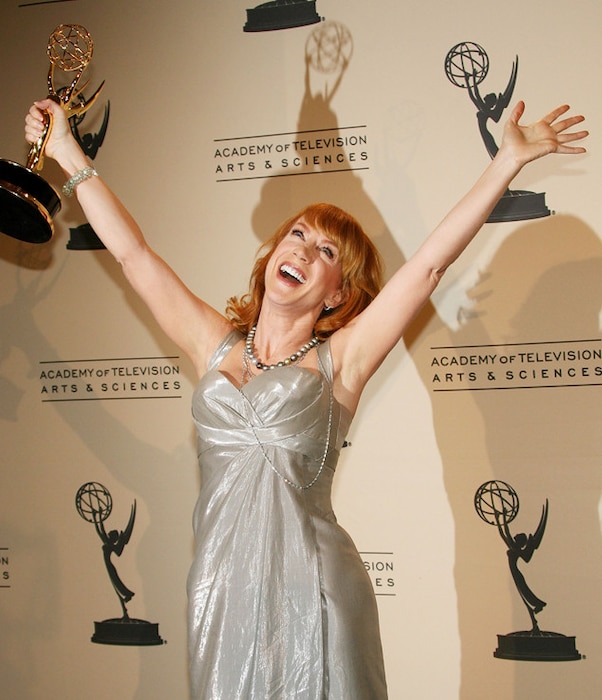 Frederick M. Brown/Getty Images
While most celebrities tend to be pretty poised as they soak up the attention on the red carpet, not all of them showcase their best behavior when they actually enter the theater at awards shows.
From F-Bombs to controversial political speeches to language deemed offensive by devout viewers, audiences watching the annual Emmy Awards, like many televised ceremonies, have seen it all. Viewers at home, however, may have not had the privilege.
As we count down the days to the 2014 Emmy Awards (which air live on NBC on Monday, Aug. 25 at 8 p.m. ET / 5 p.m. ET), check out seven of the most outrageous Emmy speeches and moments, censored and uncensored, which involve the likes of Kathy Griffin, Katherine Heigl, The Daily Show's Jon Stewartand Oscar-winning actress Sally Field.