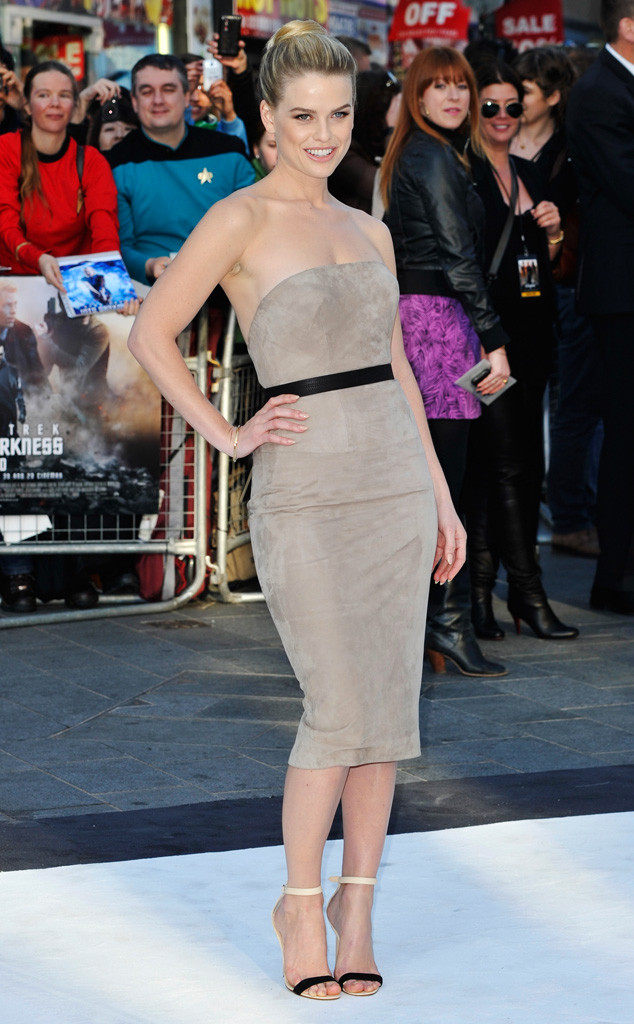 Courtesy of Gareth Cattermole/Getty Images for Paramount Pictures
Here comes the bride!
Alice Eve is engaged to U.K. financier Alex Cowper-Smith, according to People. And believe it or not, the cute couple were actually high school sweethearts.
The 32-year-old Star Trek actress first dated Cowper-Smith when they were teenagers attending the Westminster School in London together. They eventually parted ways. Eve later reportedly dated poet Adam O'Riordan after attending Oxford together, but they broke up in 2012.
Back in December 2013, rumors started swirling that Eve was dating her 1:30 Train co-star Chris Evans when the two were spotted in NYC on a dinner date. The romance was never confirmed.