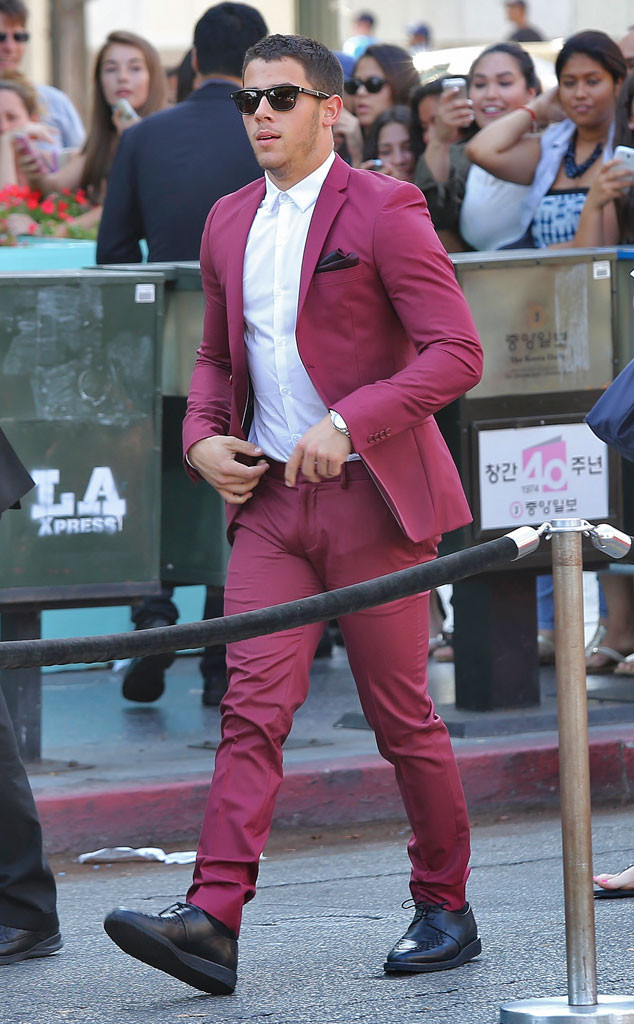 Splash News
Hello, Nick Jonas!
While arriving to the 2014 Young Hollywood Awards in L.A. a few weeks ago, the super-hot 21-year-old singer made his way to the red carpet while showing off an impressive bulge within his pants! Perhaps he needed to adjust himself after a long car ride?
While Jonas looked extremely handsome in his tightly fitted red suit and sunglasses, we had trouble taking our eyes of the former boy-bander's crotch region. (Who can blame us?)
Jonas is just the latest Hollywood hunk to join the growing list of impressive bulge-flaunters.