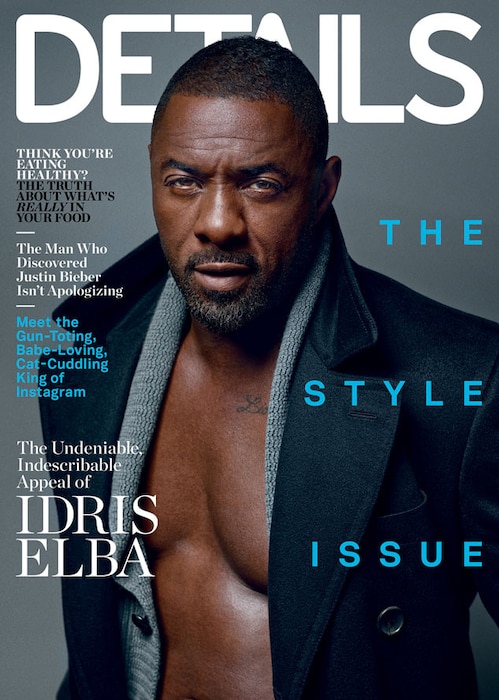 Details
Yes, Idris Elba's upper body also turns heads.
The actor made fans drool during his photo spread for the latest issue of Details magazine where he graced the cover in nothing but a peacoat and a smize that will make your knees weak (it's like he sees right into our soul). Although the British star is great to look at from any angle, we must admit we're a little sad we weren't able to spot that mike wire again (ahem).
Inside the mag, Elba talks about his previous movie roles, turning down other roles, moving back to London and even touches on his venture into deejaying and rapping. But the part that caught our attention is when the Wire star admitted that he's not easily recognized by fans.