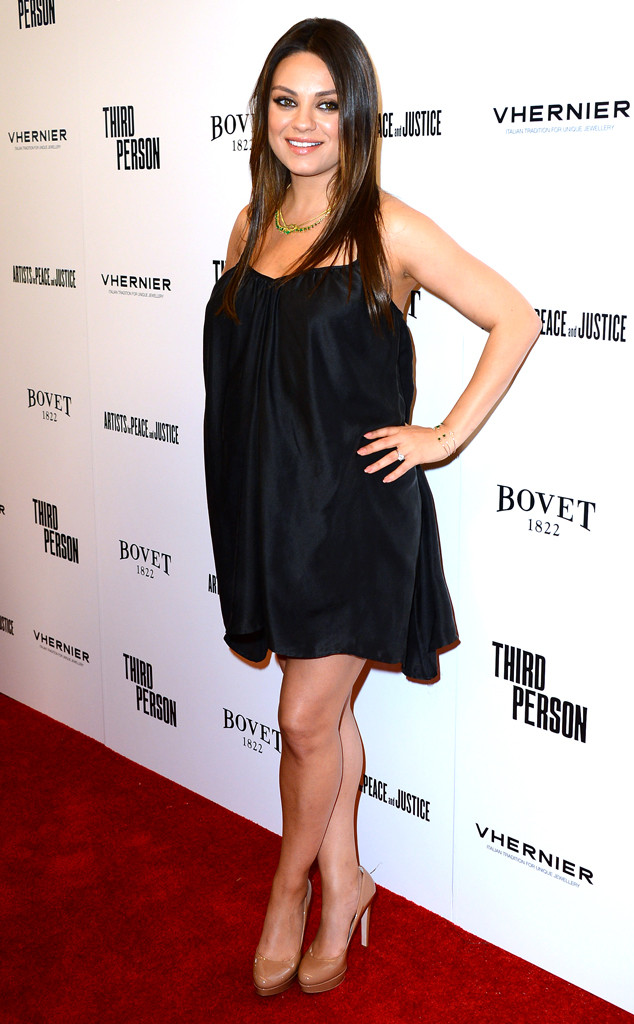 Jordan Strauss/Invision/AP
Happy Birthday, Mila Kunis!
The expectant Jupiter Ascending actress turns the big 3-1 today, and she is owning her amazing pregnancy glow! Lately, the stunning star has looked better than ever, whether she is hitting the red carpet or out and about with fiancée Ashton Kutcher.
The mom-to-be loves flaunting her adorable baby bump in relaxed, loose-fitting tops and colorful, printed maxi skirts, proving that she has comfortable pregnancy style down to a science.
It's still unclear how the brunette beauty will choose to celebrate her special day, but one thing's for sure—she will look great doing it.
Check out more of Mila's best looks!