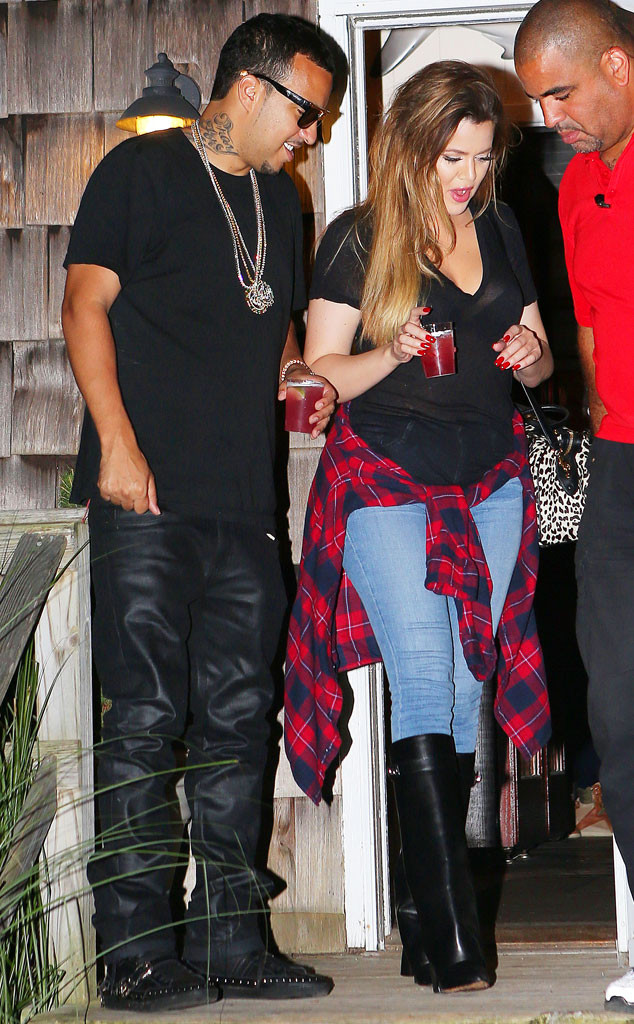 XactpiX/Splash News
It was double date for sisters Khloe Kardashian and Kourtney Kardashian on Wednesday, as the two enjoyed a fun night in the Hamptons with their beaus.
Khloé and rapper French Montana, whom she began dating earlier this year, and Kourt and longtime boyfriend Scott Disick dined together at the Coast Grill in Southhampton, N.Y., where the famous Keeping With the Kardashians siblings are filming their new Kourtney & Khloé Take the Hamptons. The four were accompanied by a bodyguard and a driver.
Khloé, who sported a black top, bright blue skinny jeans tucked into black boots and a red and black flannel shirt tied around her waist, and her beau sipped on sangria and dessert wine throughout the night, a witness told E! News. The two could not keep their hands off of one other and were constantly kissing, touching and playing with each other's hair.