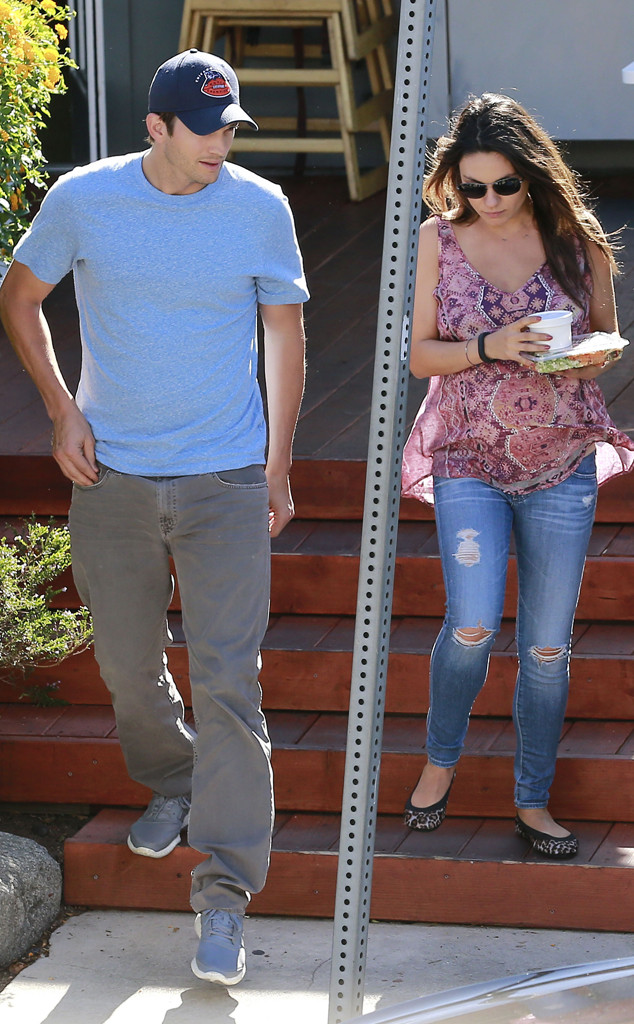 Juan Sharma/Bruja, PacificCoastNews
The foodie adventures of Ashton Kutcher, Mila Kunis and her baby bump continue.
The pregnant actress and her soon-to-be husband were spotted enjoying another date night on Monday, when the two were snapped having dinner at Pot Restaurant at the LINE Hotel in Los Angeles.
Ashton and Mila continued their casual chic wardrobe trend with Kutcher wearing a pair of khakis with a plain, white T-shirt and baseball cap, while Kunis flaunted her bun in the oven in a long, maxi dress. The pair were joined by a few pals for dinner, and it looks like this is a very different cuisine than what Mila has been craving lately during her pregnancy (which has mainly seemed to be burgers).