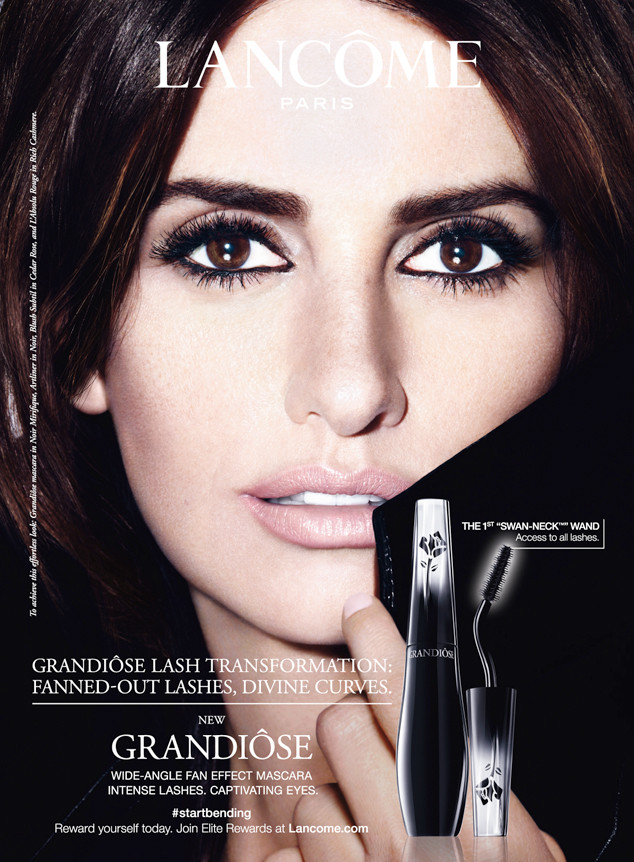 Lancome
Choosing a favorite feature on Penélope Cruz is one of those shooting fish in a barrel type of activities. Pretty much everything about her is drop dead gorgeous. Sigh.
But in her latest Lancôme ads, her eyes are the real draw. We'd recognize those famous peepers from a mile away.
And even though the 40-year-old Spanish beauty clearly has excellent genes on her side, she's got some help courtesy Lancôme's newest mascara, Grandiôse.
Lancôme's Grandiôse mascara has a 25-degree angle swan neck wand for those full, Penélope-level lashes. And this new formula is the first Lancôme mascara to use Lancôme's Native Rose-Cell Extract.