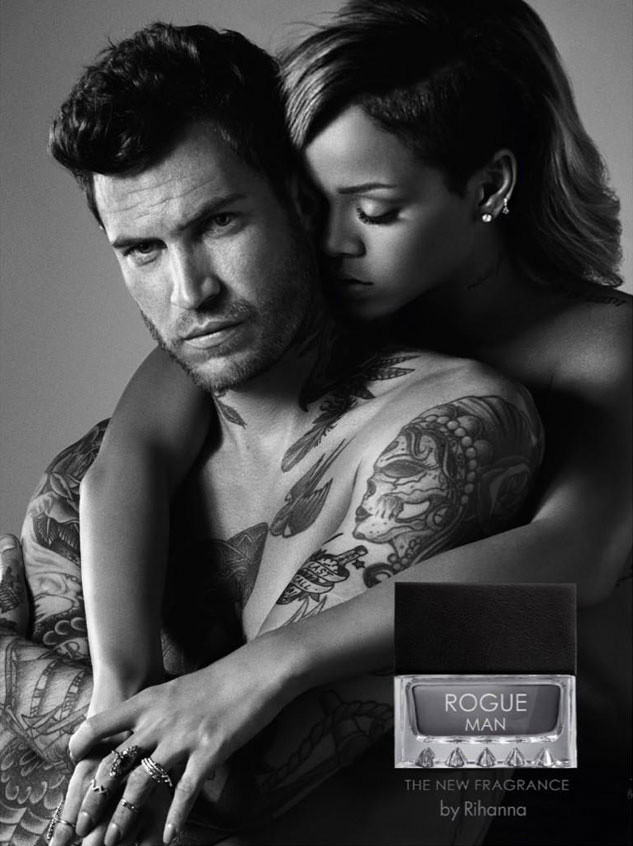 Rihanna's ad for her new men's fragrance, Rogue Man, is here—and it's super-conservative. Just kidding!
It's steamy and skintastic. Exactly what we'd expect from the rule-breaking beauty.
In the ad, Rihanna closes her eyes and nuzzles the neck of a shirtless (and tattooed) hottie while he smolders directly into the camera.
The 26-year-old singer posted the photo to her Twitter account with the caption, "FINALLY!!! #ROGUE for MEN is here September!!! I've waited years for this moment!! :')"