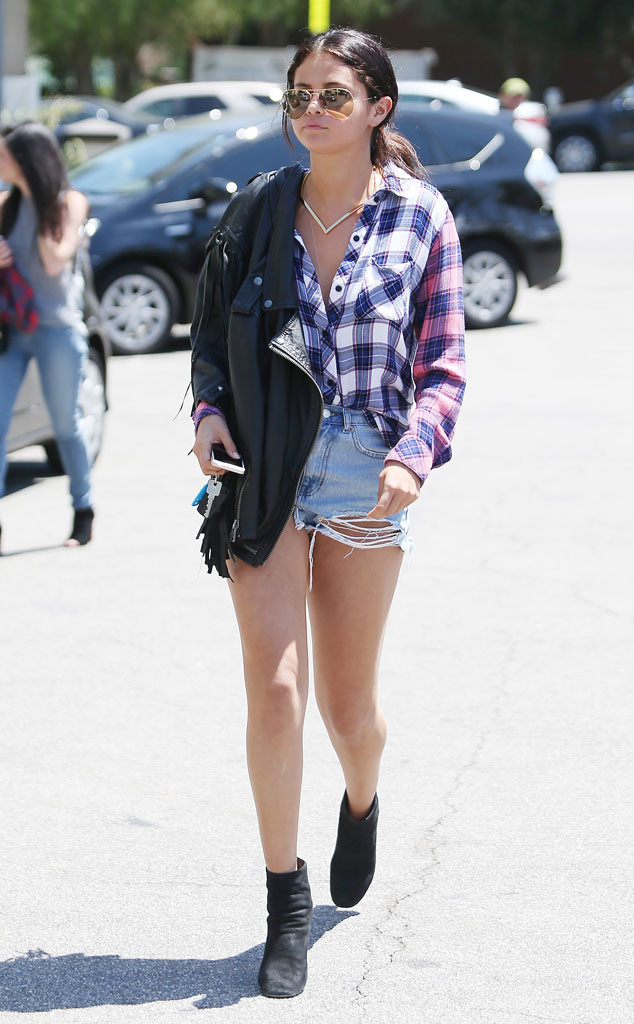 Splash News
Selena Gomez gave new meaning to the term "out and about" today.
The adorable 22-year-old may have covered up her considerable cleavage but instead she stepped out in denim cutoffs that barely covered her backside.
Actually, they didn't cover her backside.
From the front, her outfit is right on trend, the leg-flaunting short-shorts balanced with a casual long-sleeve plaid shirt and ankle boots, a leather jacket slung over her shoulder. From the back, however, the look veers into the too-much department, no matter how fabulous a butt Selena has.