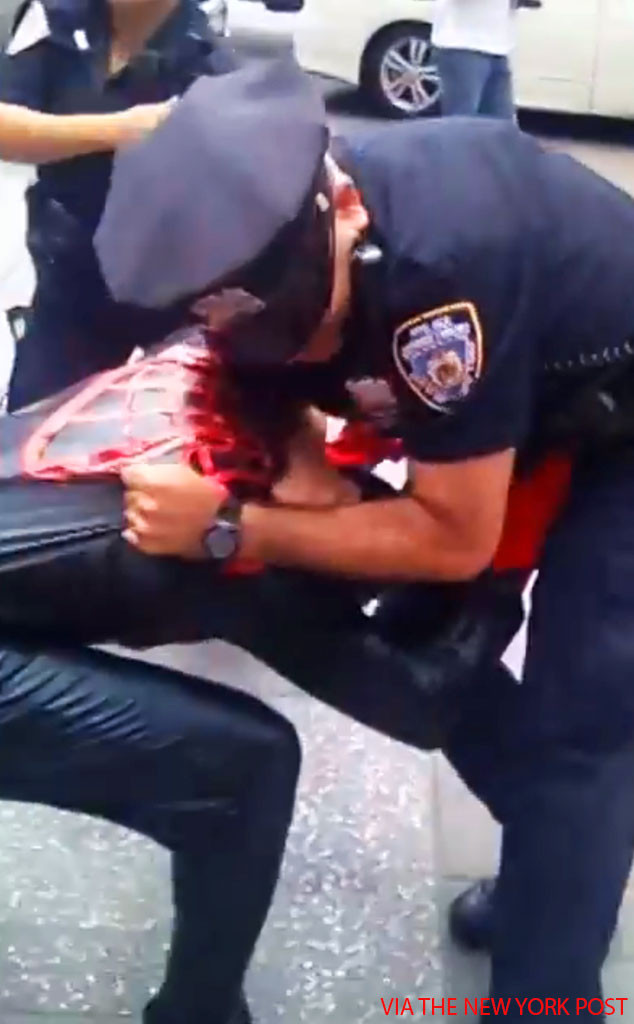 The New York Post
The Daily Bugle would be all over this story!
A panhandler dressed as Spider-Man repeatedly punched a cop in the face in New York City's Times Square Saturday, police said. The violent outburst was caught on camera and uploaded to YouTube.
According to The New York Post, Junior Bishop was demanding between $5 and $20 from tourists who wanted to pose for pictures. Around 2 p.m., a cop overheard the outrageous prices and confronted him.
How did Bishop respond after the officer asked to see his ID?
"F--k you! This is none of your business," he allegedly shouted, tearing off his Spider-Man mask.
The video footage shows Bishop attacking the officer before a policewoman jumped in to subdue him. "Stop resisting, bitch!" officer Eduardo Molina shouted during the fight. After the altercation, The New York Post claims one office quipped, "The real Spider-Man would have never done something like this."
Molina was taken to NYU's Langone Medical Center. He was treated for pain and swelling to the face.