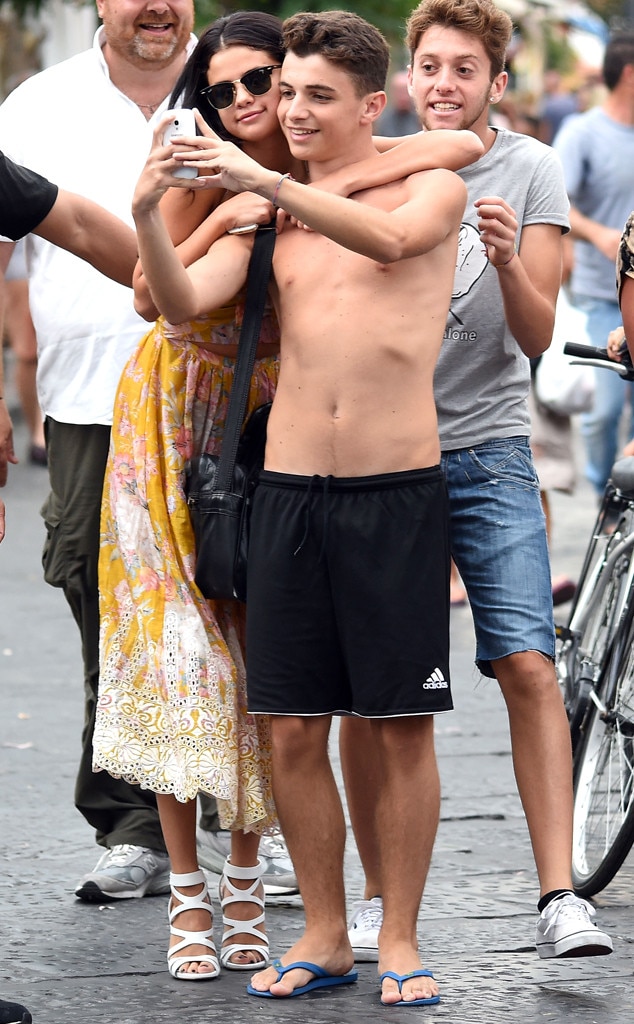 Venturelli/Getty Images
It's safe to say Selena Gomez is getting a very warm welcome in Italy!
While in Italy for the Ischia Festival, the 21-year-old singer took some time to mix, mingle and take photos with swarms of Italian fans.
Dressed in a colorful floral-print dress with a stomach cutout paired with sunglasses and heels, Gomez was all smiles while greeting fans on the streets of Ischia. The "Slow Down" crooner stopped to take selfies with one group of fans before giving one very young boy on a bike a little peck on the check.