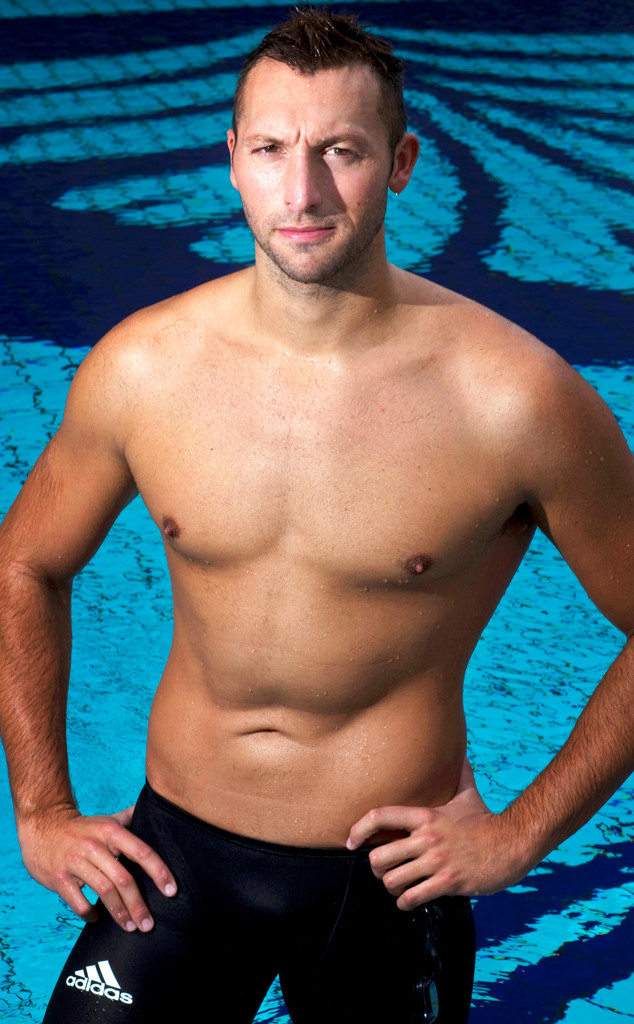 Chris McGrath/Getty Images
Australian swimming champion Ian Thorpe, a 5-time Olympic gold medalist and one of the coutnry's most celebrated Olympians, has revealed he is gay following years of media speculation about his sexuality and after previously stating in his autobiography that he was "attracted to women."
The 31-year-old, whose nickname is The Thorpedo, made his comments in a sit-down with veteran UK talk show host Michael Parkinson (pictured with him, below) in an interview that is airing on Australia's Network Ten channel on Sunday, July 13.
"You've always said that you're not gay. You've always said that your sexual experiences have been with women. Is all of that true?" Parkinson asked, as seen in a video posted by News.com.au.
"Well, that's true, but, um, you know, I've thought about this for a long time," Thorpe replied. "I'm not straight and this is only something that very recently, we're talking in the past two weeks, I've been comfortable telling the closest people around me exactly that."