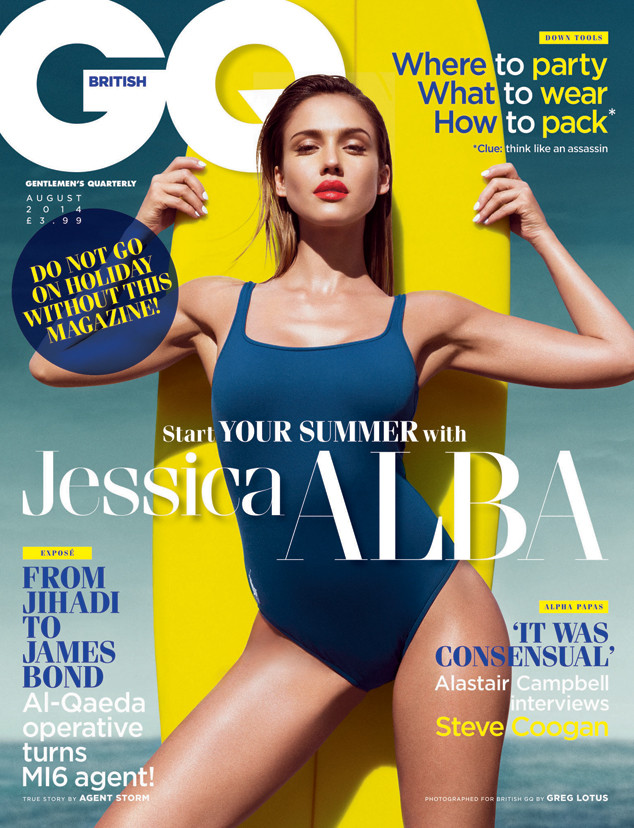 British GQ
Leave it to Jessica Alba to make modesty look sexy.
The actress models a navy, one-piece swimsuit for the cover of British GQ's August 2014 issue. Striking a confident pose in front of a surfboard, the red-lipped beauty proudly puts her famous figure on display.
Ironically, Alba would prefer to advertise her abs rather than show her stems.
"I have to enhance what I like about my body and my stomach is good," she says. "My legs I'm not as excited about all the time, but I wouldn't cover up my stomach. That's what women do. Enhance what we've got." Luckily, the star of Sin City: A Dame to Kill For has tips for doing just that. "Wear clothes that are too tight," she advises. "Bathing suits that are too tight and small T-shirts, and I'm not a fan of studs or tattoo prints on T-shirts or trousers. I like a skinny jean, but I just think tight board shorts are weird."