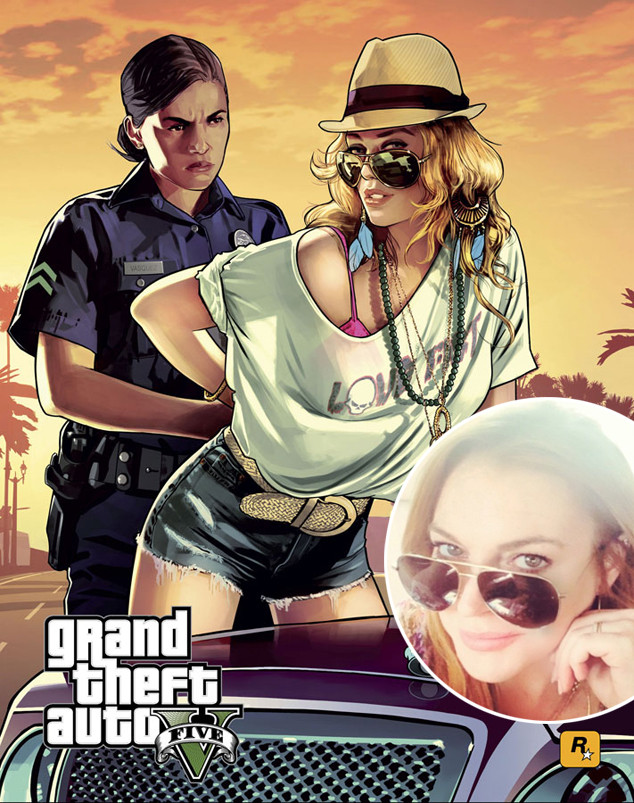 Rockstar Games
Lindsay Lohan's 28-year-old self is no happier with the makers of GTA 5 than her 27-year-old self was.
After reportedly gearing up to do so in December, Lohan pulled the trigger today on a lawsuit against Rockstar Games and Take-Two Interactive, alleging that the character of Lacey Jonas in the best-selling video game Grand Theft Auto V is an "unquivocal" reference to the actress.
Lohan, who turned 28 today (happy birthday, girl!) was spotted out and about in Manhattan, which is where the suit was filed in state Supreme Court on her behalf.