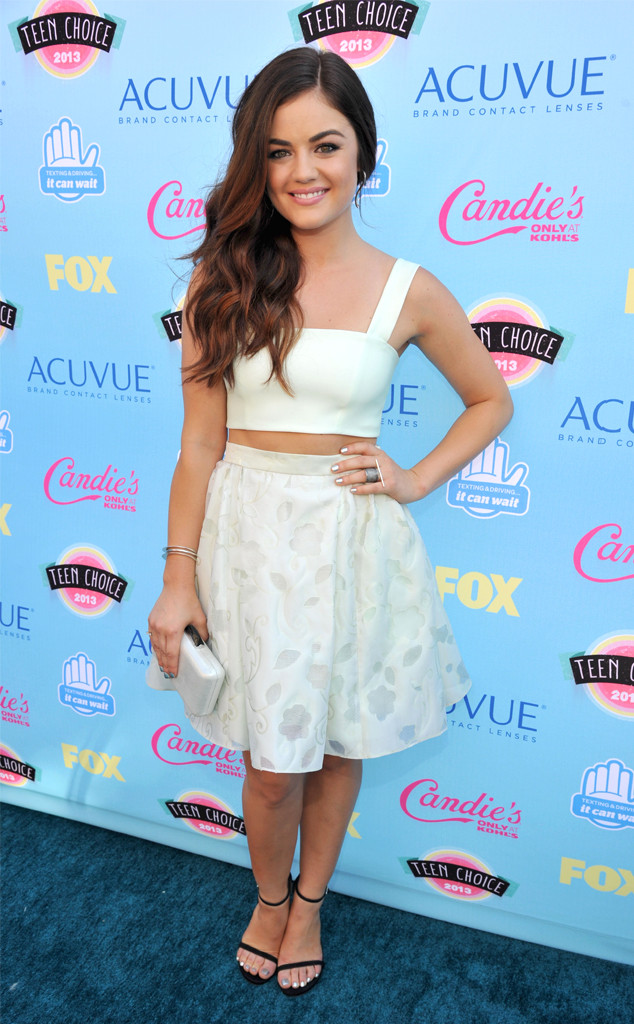 Kevin Mazur/WireImage
The big-screen adaptation of Fifty Shades of Grey could have been Pretty different, if things had gone a certain way.
It turns out that Lucy Hale was one of the many actresses who read for the part of Anastasia Steele, the female lead role that, with much hullabaloo, ultimately went to Dakota Johnson.
So, uh, how was that for the Pretty Little Liars star?
"Awkward," Hale told MTV News about auditioning for the steamy romantic drama, which wrapped filming in February and is due in theaters Feb. 13, 2015.