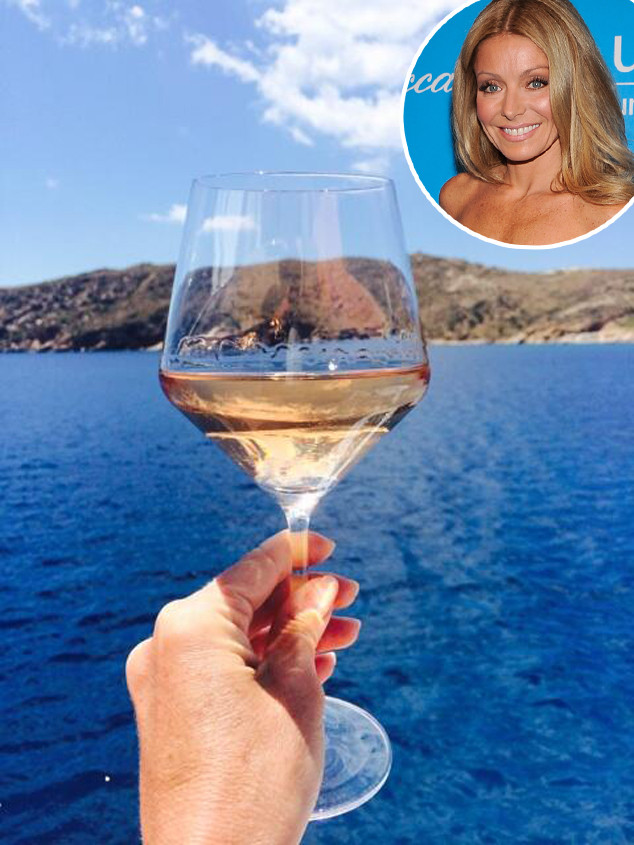 Twitter; Stephen Lovekin/Getty Images
It looks like Kelly Ripa had quite the amazing family vacation!
On Live With Kelly and Michael this week, Ripa shared stories and photos from her recent vacation to France and Greece.
"I've gotta tell you, it was magical. It was one of those trips where it all came together so beautifully," she said. "We started out in Paris for a couple of days, just a quick, quick trip to Paris, and then we spent the bulk of our trip, 10 days, in Greece, going from island to island."