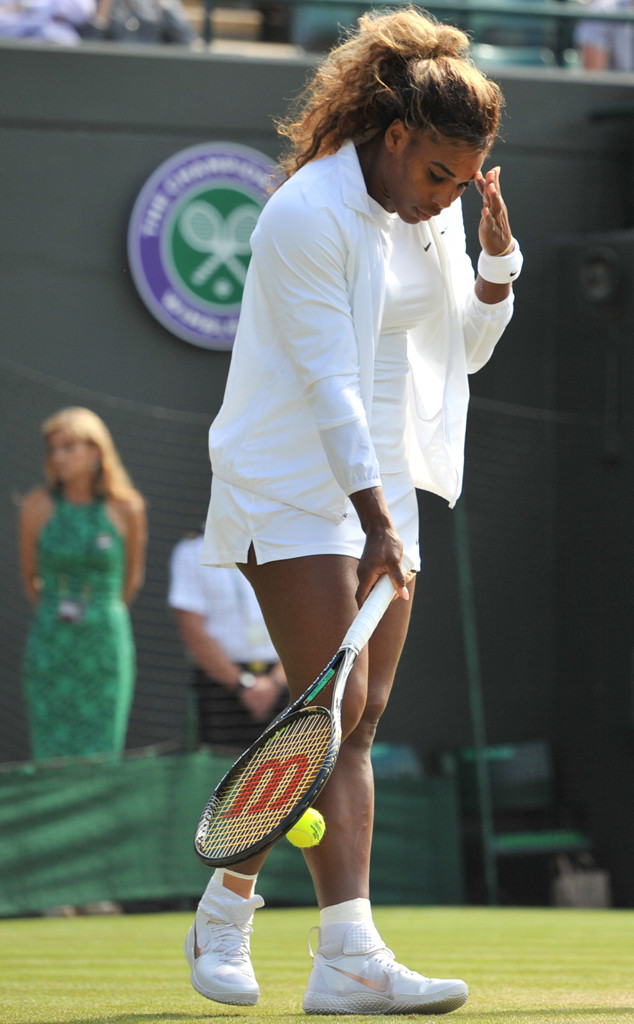 GLYN KIRK/AFP/Getty Images
UPDATE: Serena Williams has issued a statement after pulling out of the Wimbledon tennis tournament today: "I am heartbroken I'm not able to continue in the tournament. I thought I could rally this morning, because I really wanted to compete, but this bug just got the best of me. I want to thank my sister, Kristina, Stefanie and our teams for their support. We were all looking forward to a great match. From the bottom of my heart, I thank all of the fans for their cheers and understanding. I look forward to returning to Wimbledon next year."
Serena Williams is probably ready to put today in the past.
The professional tennis player, who is currently ranked No. 1 in women's singles tennis, had a rough day at Wimbledon on Tuesday and retired from her first-round doubles match with sister Venus after playing just three games.
In the pre-match warm-up, Williams seemed disoriented and appeared unsteady as she prepared to take on opponents Kristina Barrois of Germany and Switzerland's Stefanie Voegle.
A medic was called to the court prior to the game and Serena was seen crying with her face covered in her hands. And things only got worse once the match began.