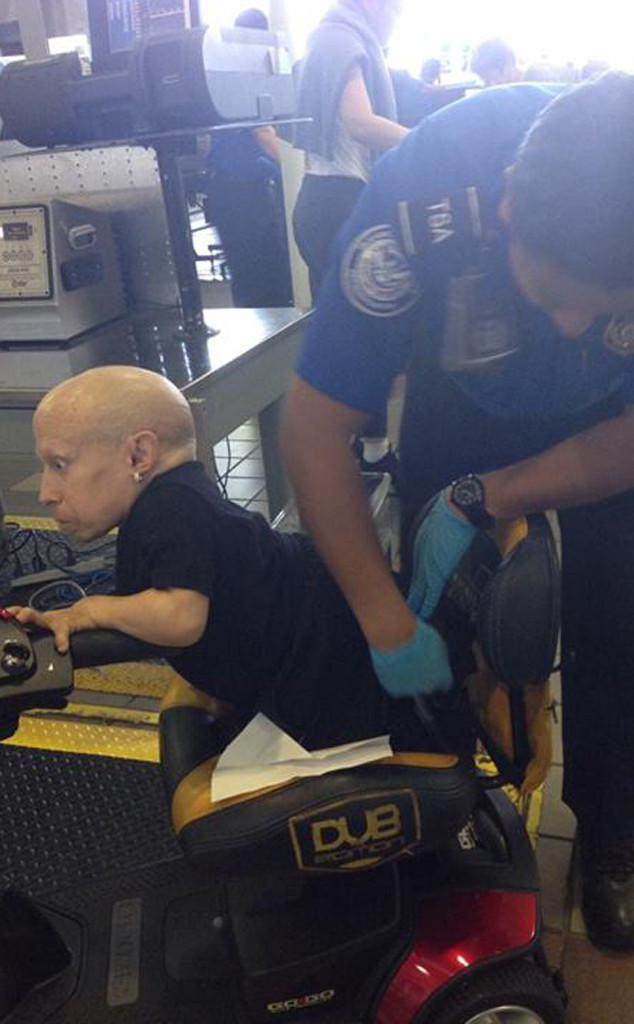 Facebook
Where's Austin Powers when you need him?!
While traveling over the weekend, Verne Troyer had a very hands-on encounter with airport security.
The 45-year-old Austin Powers actor posted an extremely awkward photo of himself at the airport on Facebook yesterday with the caption, "TSA struggles." In the unusual snapshot, Troyer sits in his motorized scooter while leaning forward as a gloved TSA agent pokes around the backside of his body. Troyer's face appears understandably uncomfortable as the security person searches him.