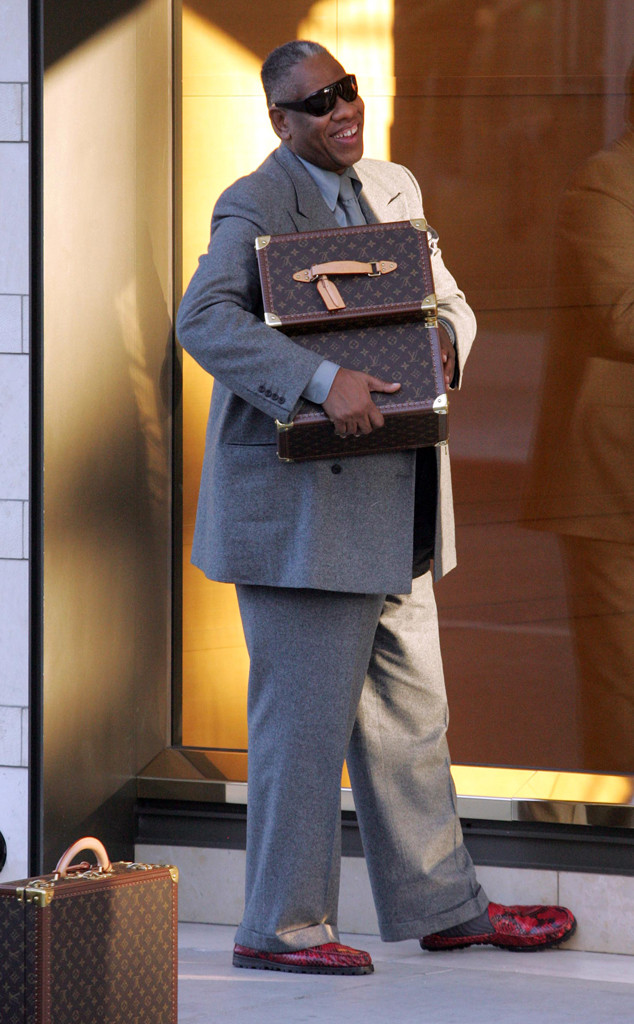 INFphoto.com
We never pegged Vogue contributor André Leon Talley as a light packer.
So unsurprisingly, André is bringing everything but the kitchen sink for his trip to Kim Kardashian and Kanye West's overseas wedding.
Vogue.com got their hands on ALT's extensive packing list, and this thing is straight-up impressive. While our vacation packing list includes stuff like a toothbrush and travel-sized deodorant, his includes essentials like two capes (Chanel and Balenciaga, naturally) and a Valentino Haute Couture "dinner caftan."
Which raises the burning question: What, exactly, is a dinner caftan? And what separates it from just a regular old caftan? Please sound off in the comments section below.