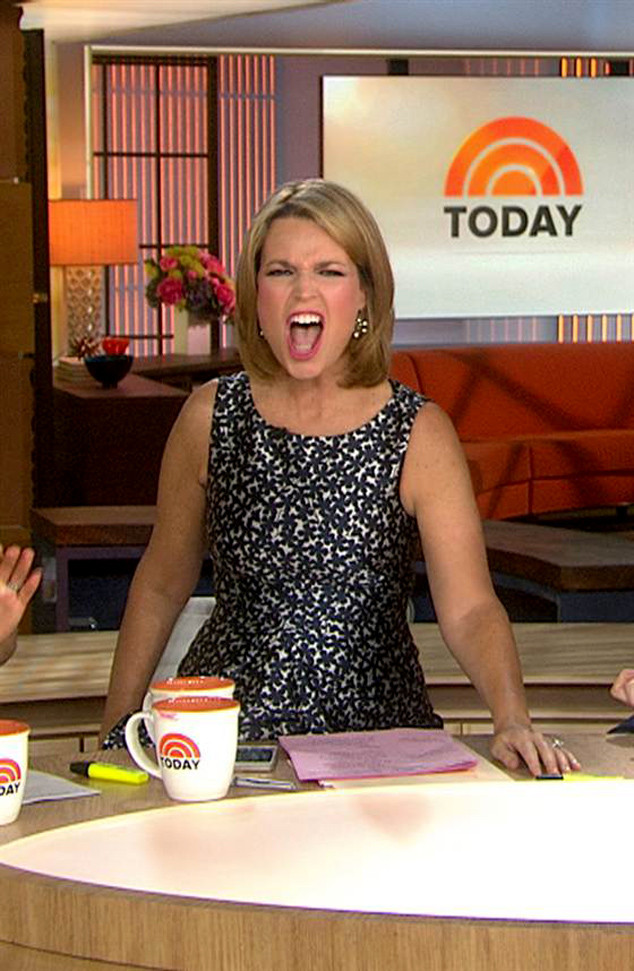 NBC
It's probably safe to say that if Savannah Guthrie ever has a horse competing in the Kentucky Derby someday, we know what she won't be naming it.
On Friday's Today, the show's co-host and the rest of the program's crew, were told what their imaginary horses' monikers should be by way of a Kentucky Derby horse name generator.
Everyone seemed to get pretty cool names—Thunder Glory, Bourbon Sun, Razor Eagle, Falcon Red, Rum Steel.
Everyone but Guthrie, that is, who was told hers was Old Julep.