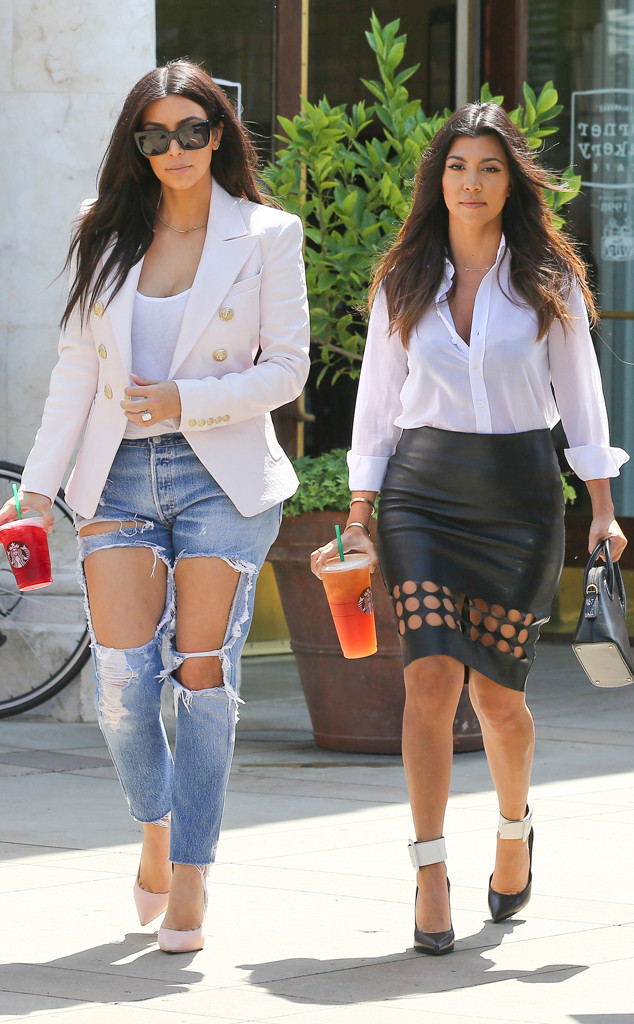 AKM-GSI
Shopping for something old?
Last week bride-to-be Kim Kardashian "took a quick detour" while on a coffee run with sister Kourtney Kardashian and Scott Disick. On a whim, the trio hit up Shareen's Vintage shop in Los Angeles.
"They were all incredibly lovely and polite. Kourtney is definitely a vintage-shopper, she was going through all the racks and tried on lots of stuff. She bought a few dresses—very 70's, earthy boho dresses, a cotton dress and a satin dress," owner, Shareen Mitchell tells E! News exclusively.