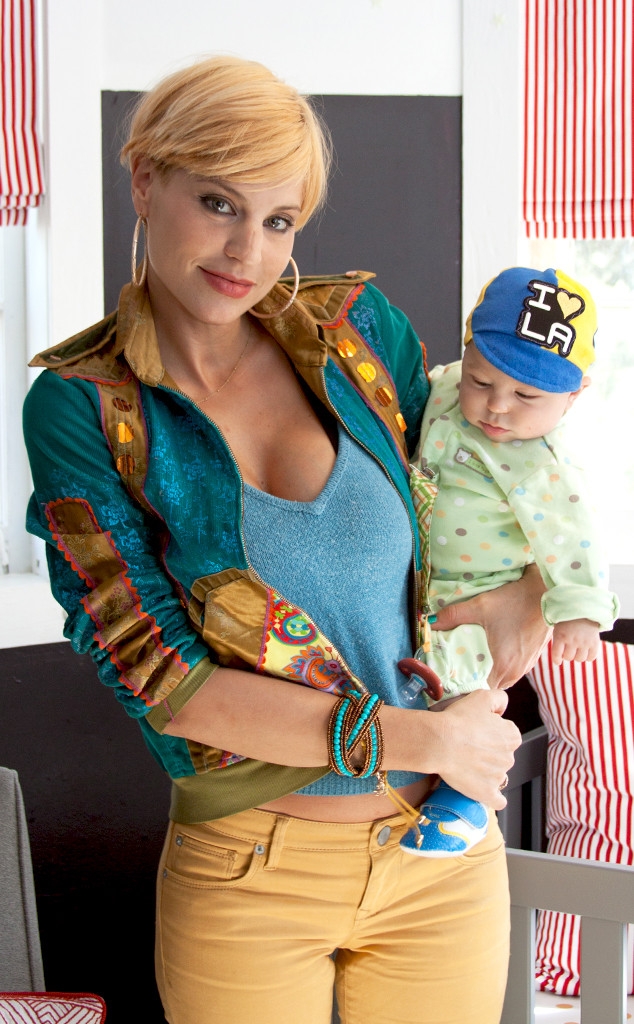 Jacqueline Lee/E! Entertainment
America's Next Top Model alum Lisa D'Amato teamed up with interior designer and turquoise-la.com founder Vanessa De Vargas to create the ultimate baby room.
The ANTM All-Stars winner welcomed baby boy Daxel Vaughn with her husband, Adam Friedman, last September and they have finished sprucing up their little man's adorable play space. Vanessa met the model mom almost four years ago through their significant others and together created some adorable designs.
We caught up with Vanessa to get the scoop on Lisa's darling redesign.
How did you come up with the overall room design? You were talking and said it took you over two months?
It was pretty quick. Lisa came to me and said she really wanted a circus theme, so we've been kind of calling the room cirque du LA, which I thought was cute. In this case, we decided to do a little bit of that vintage and modern style, and so we pulled images from vintage circus. I just wanted a little collage, great storage for his little sunglasses, more books, hats, etc. It's nice to have these things out so that Lisa can pull from them.