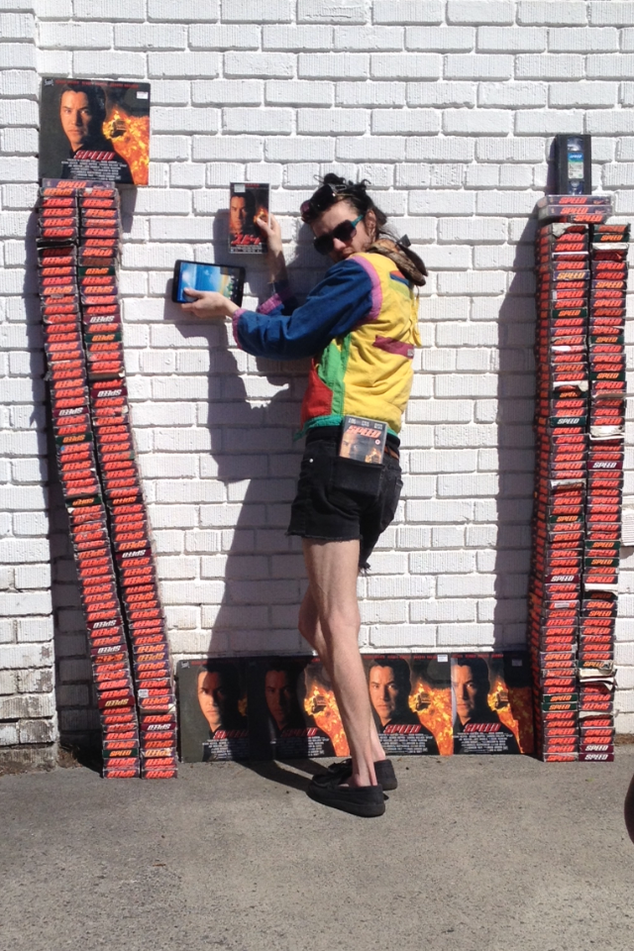 theworldspeedproject.blogspot.com
Well, it is nice to have goals.
Seattle resident Ryan Beitz just up and decided one day to start collecting the 1994 cinematic masterpiece that is Speed, which in case you forgot (how dare you?) stars Keanu Reeves and Sandra Bullock. It's all part of what he calls The World Speed Project, which he chronicles on his blog. The goal of this project?
To collect every single VHS copy of Speed that exists, obviously. This is definitely more of a "why not?" situation, so don't look for meaning in his quest. Don't even try.