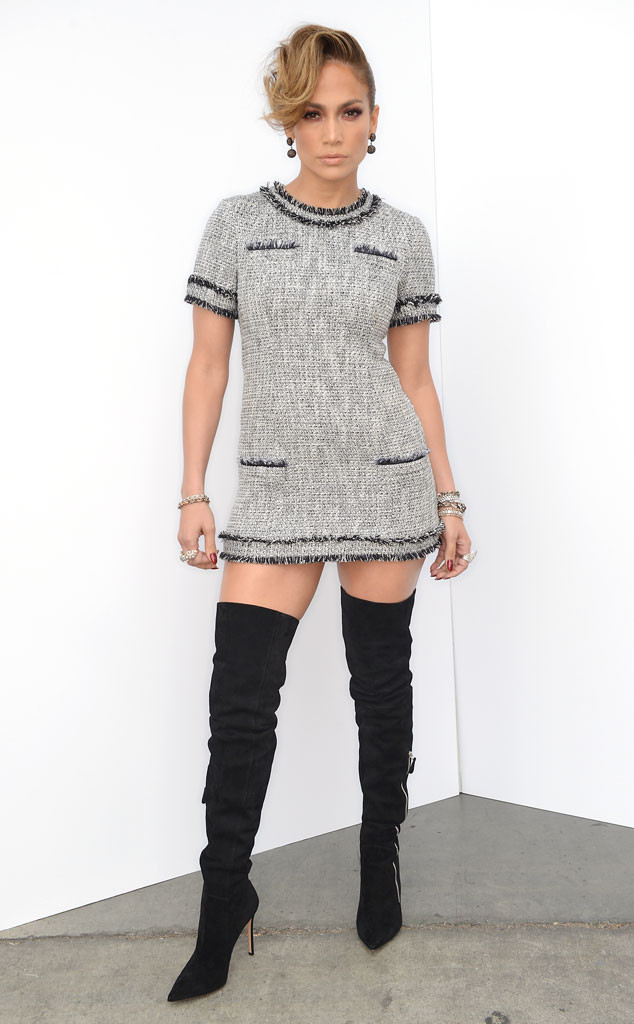 FOX
Jennifer Lopez really loves her short dresses!
The American Idol judge wore a super-sexy dress that showed off her legs (and almost more!) for a taping of the show this week. The singer paired her tweed look with thigh-high black suede boots and Jacob & Co. diamond bracelets.
While J.Lo's dress was super short, she kept it classy by only showing a little skin between her boots and the bottom of her dress.
Lopez completed her chic and sexy look with big, wavy, side-swept bangs.