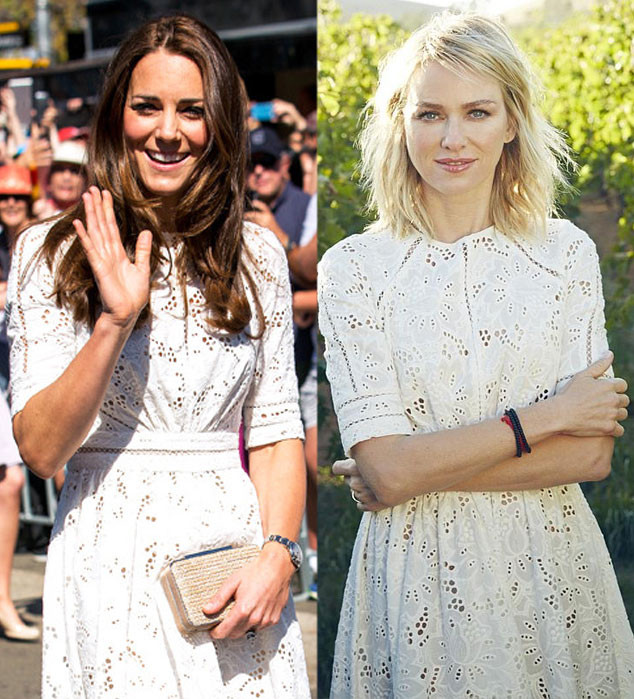 MODE/AKM-GSI; Jacob's Creek Wine
Kate Middleton isn't exactly the girl you want showing up to the party in the same dress as you. In the game of "who wore it best," she always wins.
Unless you're Naomi Watts. In which case, it's a fair fashion fight!
The Duchess of Cambridge wore a white eyelet dress by Australian brand Zimmermann during the Royal Easter Show and a trip to the famous Manly Beach in Sydney Friday afternoon.
And even though Kate wore it, this Zimmermann dress hasn't sold out yet! Well…that's because it isn't available yet. But the point is, all hope is not lost. You can still have this dress for yourself once it hits stores in June. That is, if you beat everybody else to the punch.
Great minds clearly think alike, because Naomi Watts actually wore the exact same dress in her ad campaign for Jacobs Creek Wine.
Both women look pretty much flawless in the dress, but we're challenging you to decide: who wore it best?
Vote in the poll below!