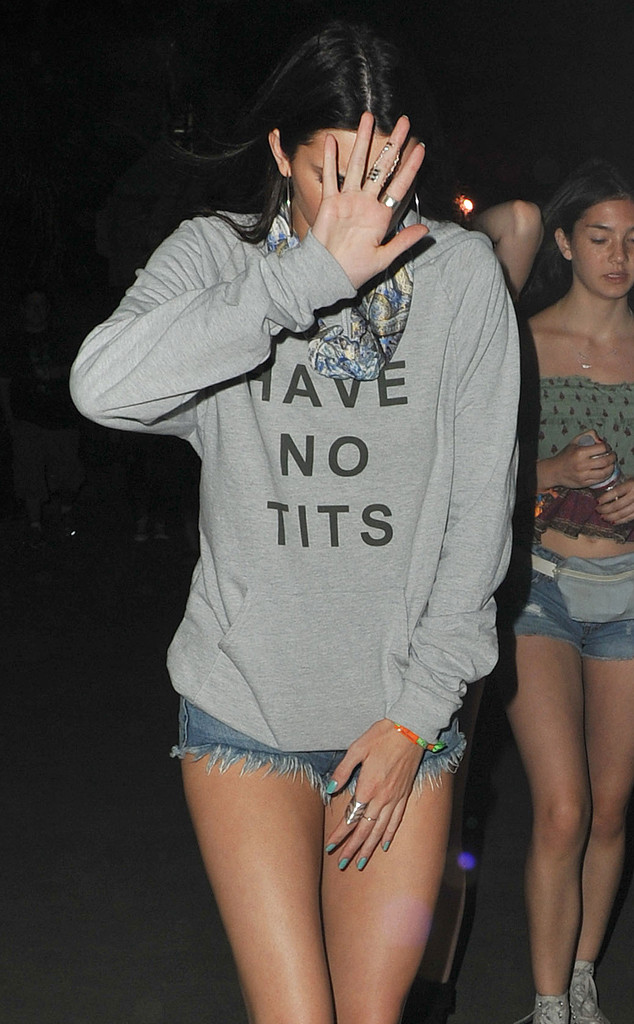 PacificCoastNews.com
Kendall Jenner has itty-bitties and she's proud of it.
After ditching that gigantic nose ring, the E! star was photographed wearing a gray sweater that said "I Have No Tits" on Sunday while walking the festival grounds during her final night at Coachella with her gal-pals. Jenner, who posted then deleted a photo of herself wearing the statement sweater on Instagram, seemed to be a bit camera shy when shutterbugs got involved.
And while she may not have you-know-whats, she does have beautiful, long legs that she flaunted in tiny Daisy Dukes.