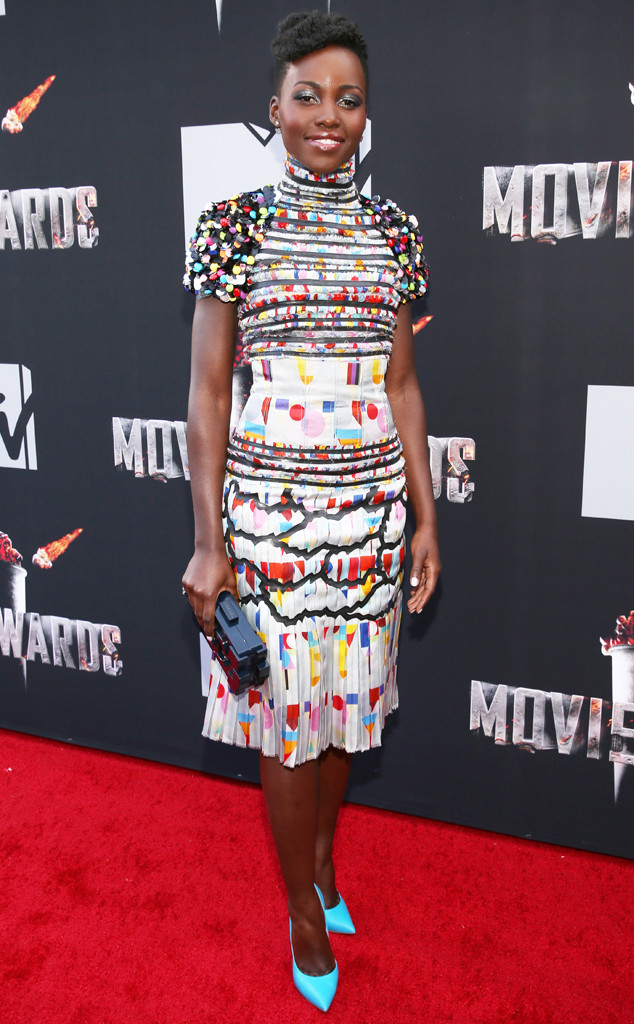 Rich Polk/Getty Images for MTV
It's official: Lupita Nyong'o can do no wrong.
Say what you will about this Chanel dress that Lupita wore to the 2014 MTV Movie Awards, but she worked it.
Sure, the multi-colored frock looks a bit like a piñata, and a whole lot like a Technicolor dreamcoat turned into a designer dress, but Lupita manages to pull the look off flawlessly.
The high-necked, candy-colored gown may be a polarizing choice, but we think it's refreshing that the 31-year-old actress chose something that screams "fun" for the notoriously light-hearted awards show.