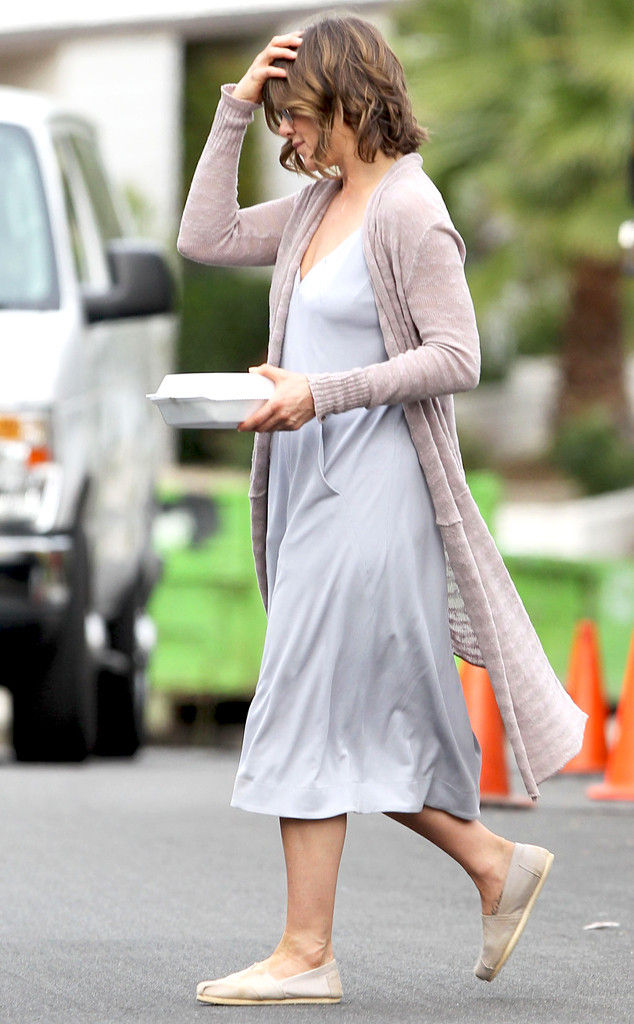 PacificCoastNews
It's a cakewalk back to set from the catering truck for Jennifer Aniston.
After a morning of filming a somber dramatic role for her upcoming movie Cake, the 45-year-old actress took a relaxing lunch break and looked comfortable doing so as she strolled with a slight smile on her face.
Aniston was spotted on location of the film she's also executive-producing dressed casually in a long gray dress with a taupe sweater-coat and a container of food truck foodstuffs in hand.