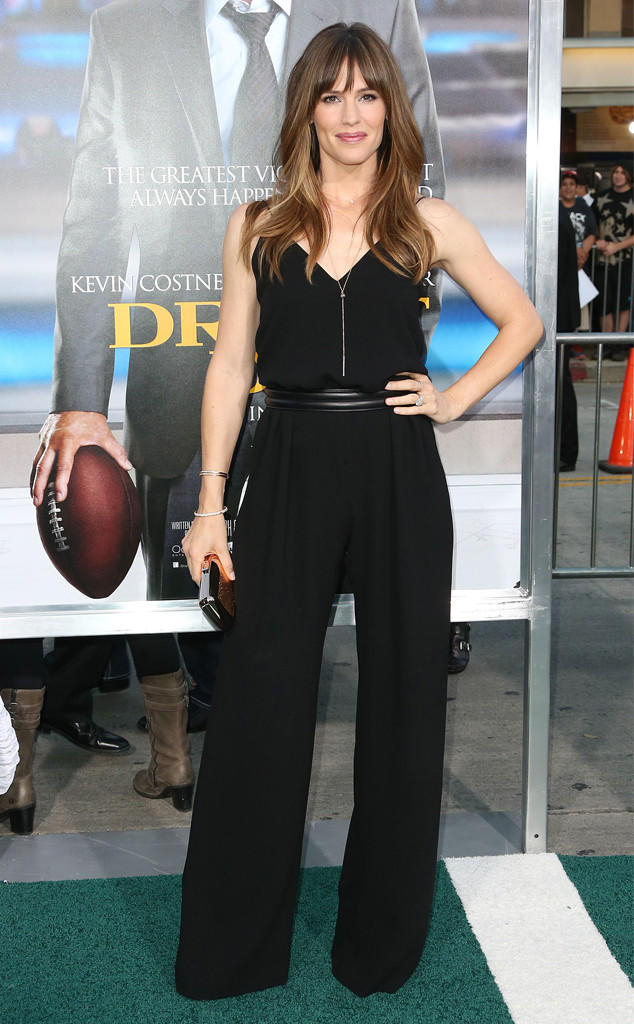 Frederick M. Brown/Getty Images
At 42, birthday girl Jennifer Garner looks better than ever!
The movie star showed us all how it's done on premiere night for Draft Day, which already hit theaters last week. She turned heads with her "less is more" look, lighting up the green- and white-striped carpet that resembled a football field.