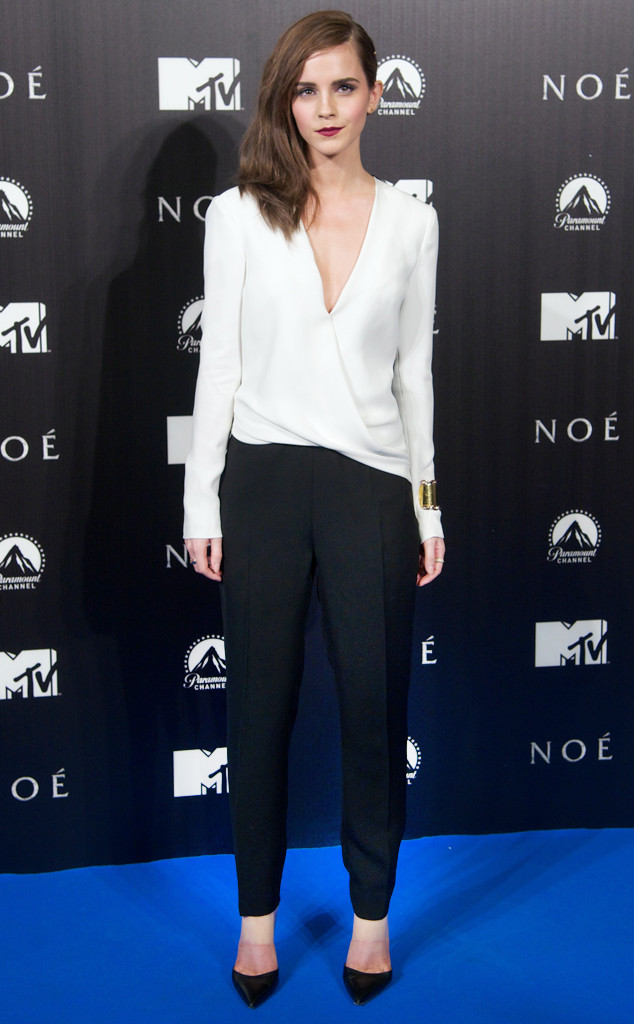 Carlos Alvarez/Getty Images
Where does Emma Watson find the time?
The actress has been on a worldwide press tour to promote Noah, which debuted at No. 1 in its opening weekend, and she'll graduate from Brown University later this spring. As if that weren't enough to keep her busy, the 23-year-old quietly managed to become a certified yoga instructor.
Per Elle Australia, Watson decided to get her license after her hectic schedule took a toll. "I was like, 'I need to find a way to always feel safe and at home within myself.' Because I can never rely on a physical place," said the star, who's successfully transitioned from Harry Potter to more mature roles.
Watson's interest in yoga is nothing new. When she guest edited the February/March 2014 issue of Wonderland, the interviewer noted that the Brit is a talented yogi. "Then, there you go," Watson said of her potential future plans. "I can be a full-time actress and a personal part-time yoga teacher?"