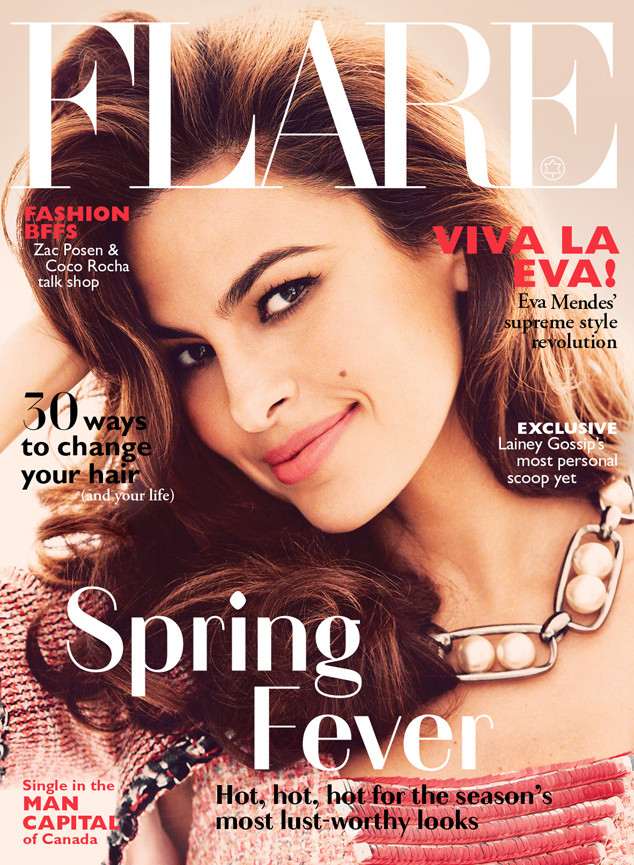 Guy Aroch/Flare
Eva Mendes may have a killer physique, but she doesn't always like showing it off!
The brunette beauty graces the cover of Flare magazine and explained how she isn't a huge fan of body-baring clothing during her downtime.
"I don't like when it's just me and I'm not working. I don't like feeling like I'm on display," she told the fashion publication.
"It's not that I'm against body-conscious clothes—I have worn them on the red carpet or out—but when I'm photographed in them, I always regret it. For me, it's always been the easy way out. When I wear something a little more revealing, I think, 'Oh, gosh, I should have been more creative.'"
Mendes also shared that she's extra cautious when it comes to picking out her outfits for her day-to-day life.