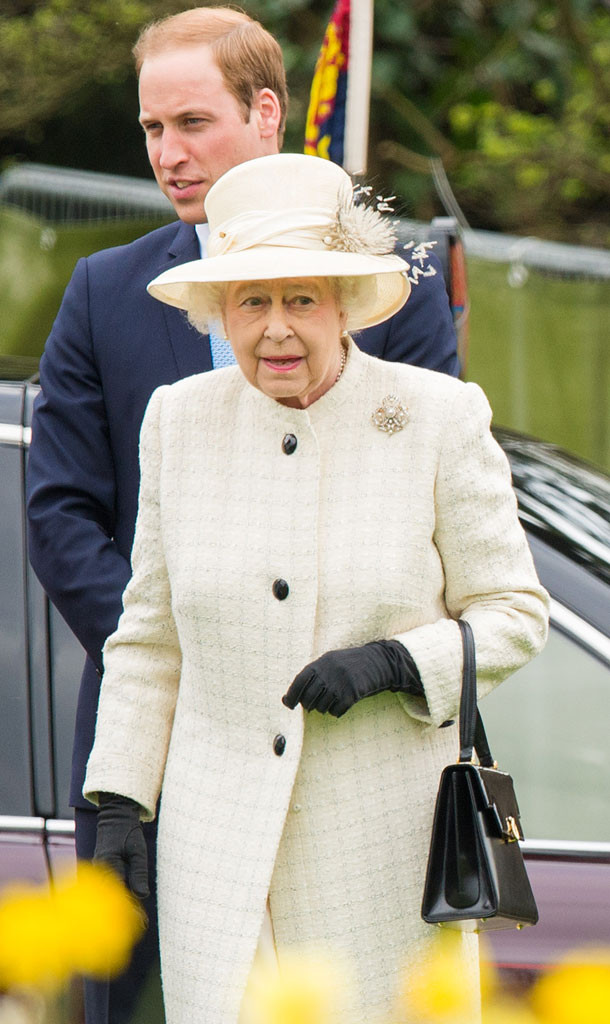 Samir Hussein/WireImage
Two horses fit for a queen!
Queen Elizabeth II was joined by Prince Philip and Prince William at the Windsor Greys Statue unveiling on Monday, where the royal unveiled two life-size Windsor Grey horse statues.
Created by sculptor Robert Rattray, the statues were made to celebrate the queen's coronation after residents raised £200,000 (over $333,000) for its creation.
A throng of 400 fans watched as the queen pulled back a purple curtain covering the massive statues, which were modeled after two horses stabled at the Royal Mews that are regularly used to draw the royal's carriage.