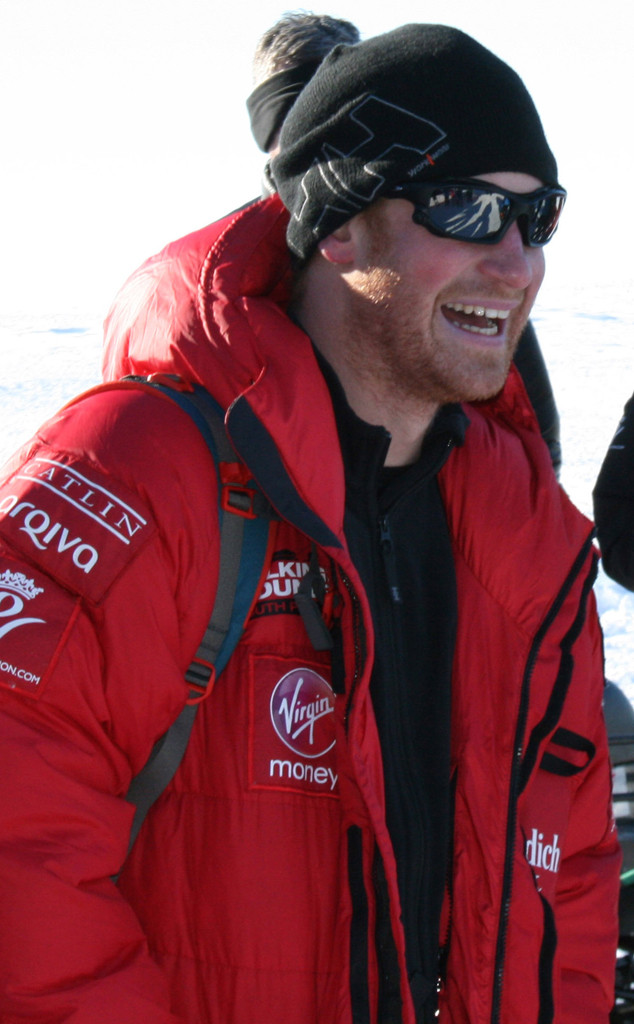 WWTW via Getty Images
Prince Harry may have been in high spirits upon completing the 208-mile charity trek to the South Pole in December, but new footage captured during the expedition shows the journey was anything but smooth sailing.
During the Walking With the Wounded fundraising trek, which Harry participated in with injured servicemen and women, the redheaded royal fell ill with severe altitude sickness as well as exhaustion, which forced him to rest for 36 hours.
In a video taken during the journey across the Antarctic, Harry is seen looking worse for wear while saying, 'If you show a weakness to Antarctica, I think it exploits it. And I think it will slowly grind you down until you have the utmost respect for it, which I now have."