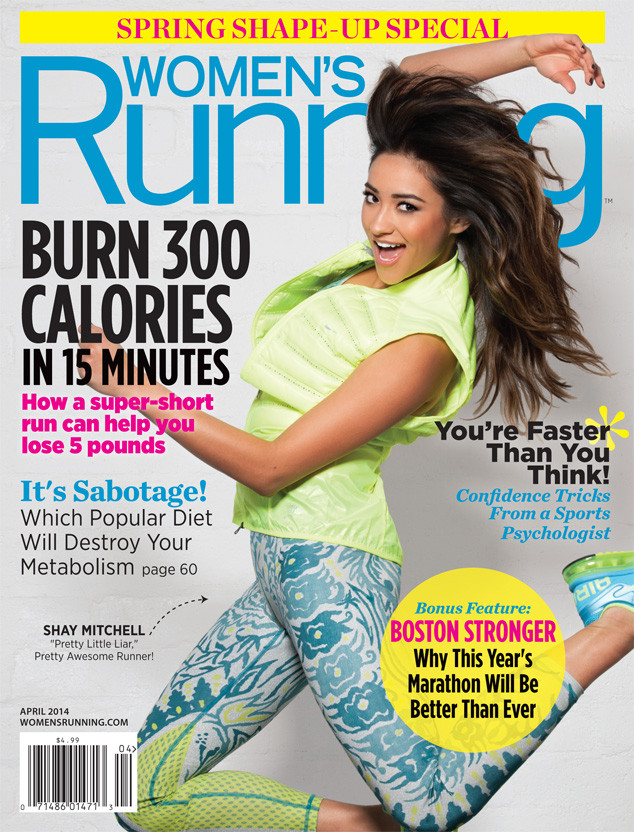 Running Magazine
Shay Mitchell doesn't just play an athlete on TV, she's one in real life. And the Pretty Little Liars' star's exercises of choice? Running.
"You owe it to yourself to get out there, even if only for a mile or 10 minutes—it's good for your body, your mind and your soul," she shares in the April 2014 issue of Women's Running magazine.
The 26-year-old also opened up about her first marathon: "Now I see why people keep running—it's so addictive. The energy [at the race] was overwhelming. I was nervous at first, but once we started going, I think I was tearing up off and on for the first 10 minutes of the race!"